90s VS 00s: These 10 things will make you feel all the 90s & 00s nostalgia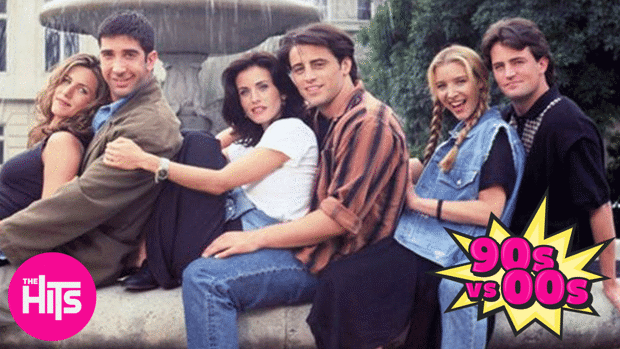 The battle between the 90s and 00s kicks off on Monday and we are pumped.
Before then we thought we'd take a little trip down memory lane and remind ourselves of some of the best things to come out of the 90s and the 00s that we absolutely loved!
So strap in and get ready for ALL the nostalgia!
90s - Platform shoes


Photo / Getty
Nothing made you feel like you were on top of the world and exuding all the Spice Girls girl power than a pair of platforms - no matter how impractical they were.
00s - Mid-drifts everywhere


Photo / Getty
If our low-rise flared jeans got any lower we probably wouldn't be 
90s - The first-ever PlayStation 

It changed everything when it came out in the mid-90s … now the PS1 sits in museums … 
00s - iPod shuffle

Yes, we used to listen to music on this white lego brick and we were blown away.
90s - Polly Pockets
We're talking the original 90s Polly Pockets, which was 100% adorable and 100% a choking hazard. 
00s - Poo-Chi
Poo-Chi was the adorable robot dog that we all wanted! So futuristic!
90s - Titanic taking up TWO VHS tapes

It gave us a budding star Leo and an iconic Celine Dion song. Titanic was truly a movie so epic, it needed not one but two VHS tapes to get through it. Peek 90s.
00s - The Harry Potter movie franchise

Feverish fans of the Harry Potter books got to see the stories come alive on the big screen - and the movies pretty much defined the 00s era!
90s - Friends

Honestly, nothing says the 90s more than this iconic sitcom! 
00s - The OC

Oh, the drama! And we loved every moment of it
Which decade do you think was the most iconic?!