90s VS 00s: These are 10 of the most iconic movie music moments from the 90s & 00s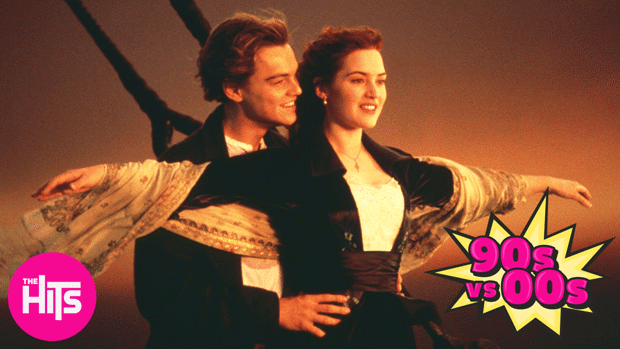 There are certain songs that you can't hear without instantly thinking of the movie they were tied to!
Here are some of the most iconic songs that will be forever linked to some of our favourite 90s and 00s movies.
But did one decade have some heavier hitters than the other?
Vote below or text 90s / 00s to 4487 and don't forget to tune in all day to hear The Hits 90s VS 00s music battles!
Get ready for all the nostalgia ...
90s: Letters to Cleo - I Want You to Want Me (10 things I Hate About You) 
00s: Leann Rimes - Can't Fight the Moonlight (Coyote Ugly)
90s: Aerosmith - Don't Want to Miss a Thing (Armageddon) 
00s: Destiny's Child - Independent Women (Charlie's Angels)
90s: Celine Dion - My Heart Will Go - (Titanic) 
00s: Christina Aguilera, Lil' Kim, Pink, and Mya - Lady Marmalade (Moulin Rouge!)
90s: Elton John - Can You Feel the Love Tonight (Lion King) 
00s: Eminem - Lose Yourself (8 Mile)
90s: Will Smith - Men in Black (Men in Black) 
00s: Pussycat Dolls - Jai Ho (Slumdog Millionaire)
 Who do you think came out on top? 90s or 00s? Vote now!