A mum is seriously outraged over this teddy bear cake...
Publish Date

Tuesday, 28 February 2017, 9:35AM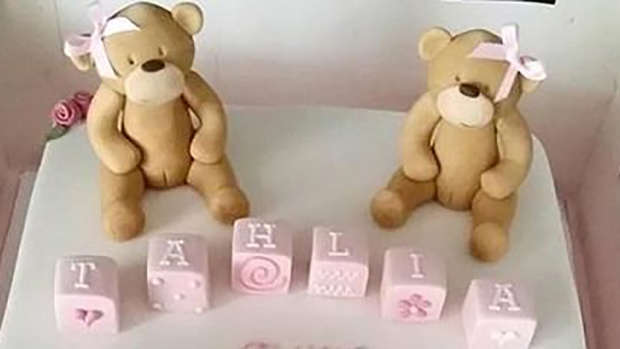 When Sharon Green ordered a cake from Occasion Cakes for her three-year-old daughter Tahlia Rose's christening, she was absolutely shocked by the teddy bear-themed dessert.
Green claims that the "seams" in the teddy bear's genital area makes it look as if the candy bear has a vagina.
In a rush, Green still served the cake and tried to cover the teddy bear's "crotch" with fondant flowers.
"It is completely inappropriate. The cake is supposed to be for a three-year-old girl," Green said. "It is not just me who thought this, it was a talking point at the christening — everyone was commenting on it."
Green complained and demanded a full refund from the bakery, but has not been given her money back.
Occasion Cakes is run by husband and wife Steve and Angela Howarth, who say they have never received any such complaints before and that the crease is used on both girl and boy teddies.
The couple said the crease represents the seam where the bear has been "sewn together".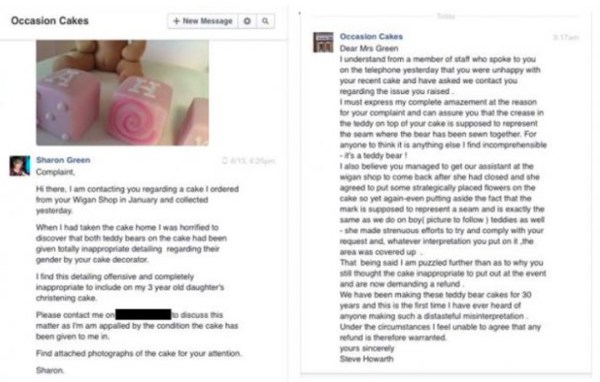 What do you think? Overreaction or totally understandable?