A young boy has written an extremely bitter letter to Santa and we can't help but giggle
Publish Date

Thursday, 7 December 2017, 11:00AM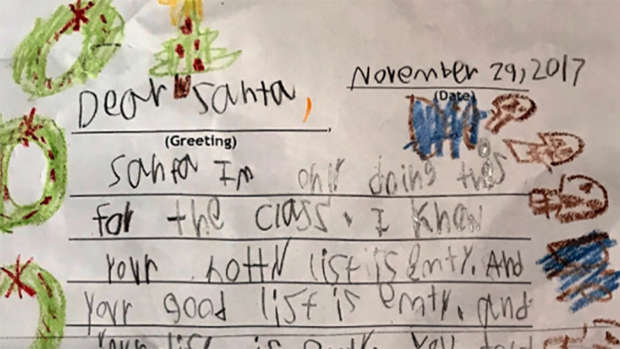 For many young children, the chance to write a Christmas wish list to Santa fills them with excitement.
But for one young boy, he used the opportunity to take a pot shot at Father Christmas, turning a wish list into a dark and bitter attack on Santa.
Sarah McCammon posted an image of her son's letter to Santa, written for a project his school class was working on.
"My 6yo Santa skeptic was told to write a letter to Santa at school. So he did..." McCammon said.
In the boy's letter to Santa, saying he is "only doing this for the class", before telling the big man "your life is empty" and that he doesn't know the trouble he is going through.
The letter reads:
"Dear Santa, "Santa I'm only doing this for the class. I know your naughty list is empty. "And your good list is empty. And your life is empty. "You don't know the troubles I've had in my life. "Good-bye, (I'm not telling you my name)."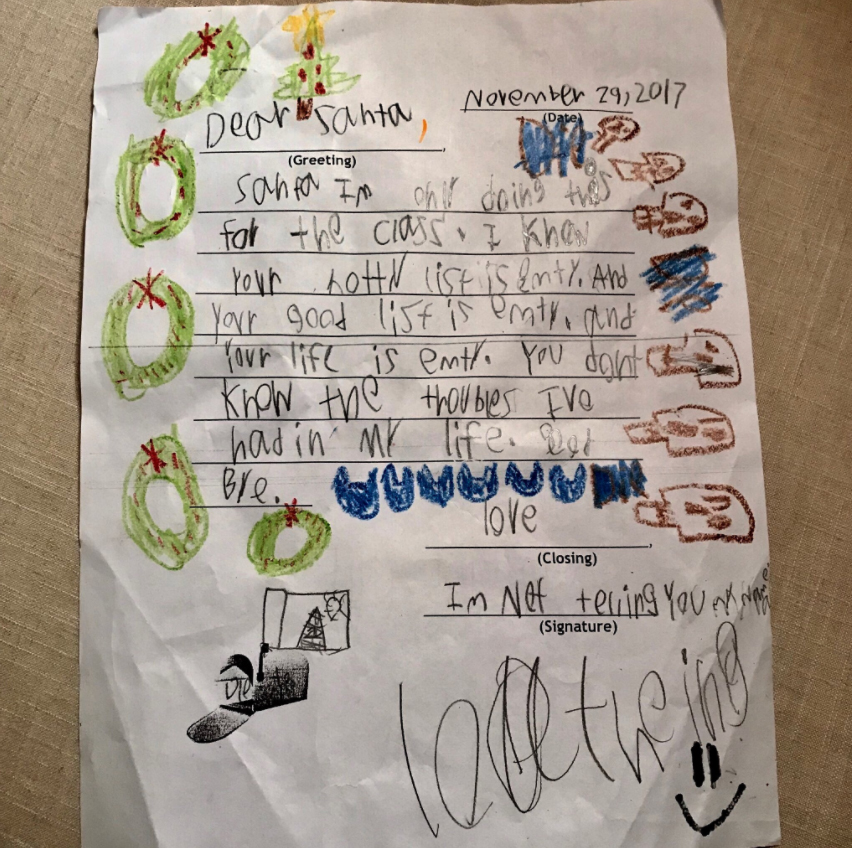 Photo / Twitter
The boy's mum was quick to provide some clarification, writing: "PS - the 'troubles' in his life? His brother. Don't call child services."
McCammon's tweet has been shared more than 8400 times and received more than 22,000 reactions.
It's highly likely the boy's name has now been added to Santa's list of naughty children.
This article was first published on NZ Herald and is republished here with permission.