Abandoned dog receives a home and a steady income at a petrol station
Publish Date

Wednesday, 15 February 2017, 9:57AM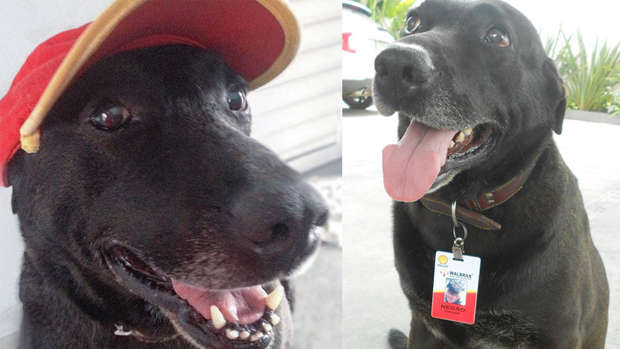 Petrol station employees come in all shapes and sizes, but Negao may just be the furriest attendant on the planet.
When Sabrina Plannerer and her partner bought the Shell station in Mogi das Cruzes, Brazil they noticed a dog wandering around the construction site and decided to adopt him.
Plannerer apparently knew what to do right away when she saw Negao, "We adopted him immediately and got him all the care animals need, we bought him food, a dog house, and a leash to take him on walks." 
Considering they found Negao on the site, they decided to make him an employee with his very own ID card and he embraced the position.
Apparently Negao is a natural when it comes to customer service and welcomes everyone that visits the station with his warm doggie smile.
"Negão waits for people to arrive, and then goes up to say hello, winning them over with his charms," Plannerer says. "Customers love him. Some people even bring him toys."
Check out all the shots of Negao here: