Abandoned puppy left with heartbreaking note
Publish Date

Friday, 7 July 2017, 8:46AM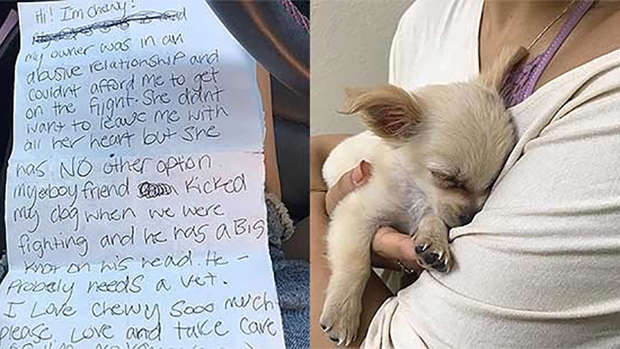 A three-month old puppy was left abandoned in a Las Vegas airport with a heartbreaking letter attached.
Chewy was found on the weekend in Las Vegas International Airport with a handwritten note from the owner saying she had "no other option" but to leave the Chihuahua behind.
In the note it said the owner was a victim of domestic abuse and couldn't afford to take her darling pet dog on the plane with her.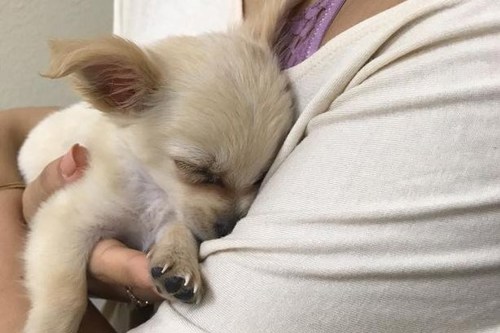 Photo / Facebook
The letter read: "Hi! I'm Chewy!
"My owner was in an abusive relationship and couldn't afford to get me on the flight.
"She didn't want to leave me with all her heart but she has no other option."
The letter revealed how the owner's ex-boyfriend abused Chewy when she and her partner were fighting.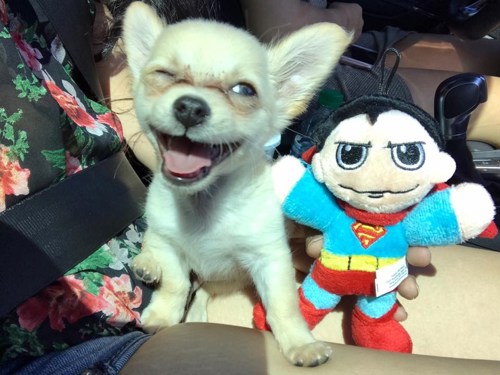 Photo / Facebook
"My ex-boyfriend kicked my dog when we were fight and he has a big knot on his head.
"He probably needs a vet.
"I love Chewy so much please love and take care of him."
Airport authorities were alerted to Chewy and the letter and have since handed him over to Connie and Millie's Dog Rescue in Las Vegas.
The dog rescue clinic has received many offers to adopt Chewy, taking to Facebook to tell the world he is safe and well.
"It's gonna take weeks to dig through all those loving requesters. Please, please for me go to the shelters and rescues and adopter one for me! They need a home too and a squeaker toys and special stuffs. Send me a pitcher and I'll have my pack postal it on this page. Arhoooo."
This article was first published on NZ Herald and is republished here with permission.