Adele reveals new album date, looks even slimmer during friend's wedding performance video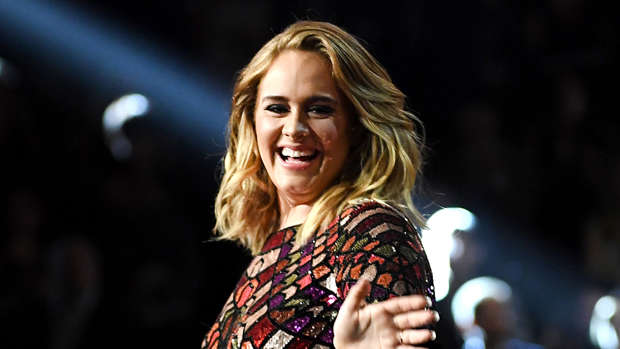 Get ready Adele fans, because there is new music coming for you this year!
That's right, the British pop-star confirmed that she will be releasing her highly anticipated new album this September, and we cannot wait!
The revelation comes from an audio clip captured during the Hello hitmaker's performance at her friend, Laura Dockrill's wedding to Hugo White of The Maccabees, where she also served as officiant.
"Expect my album in September," Adele told the crowd while on stage, wearing a beautiful floral skirt and white turtle neck top.
Adele also performed her hit Rolling In The Deep among other songs at the reception, which was captured on video.
The Grammy-winning 31-year-old – who often stays out of the public eye – has also made headlines recently for her body transformation.
The singer has reportedly lost a staggering 45kgs and the weight loss definitely showed in the recent wedding videos, where she sported a slim waistline.
"She told us she lost something like 100 lbs (45kg), and that it is such a crazy, positive experience,' an informed fan told People magazine earlier this year.