Adorable new photo shows Pink's daughter Willow looks just like her mum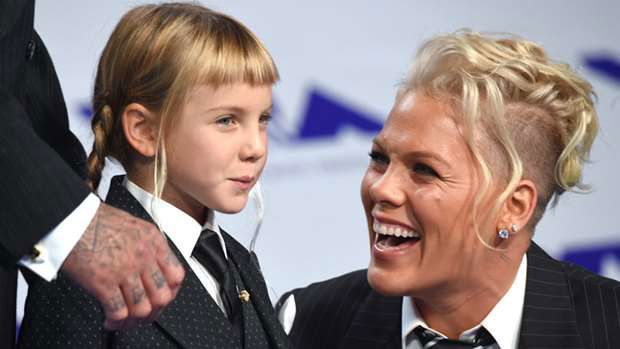 Pink's darling daughter is growing up to be more like her famous mum every day!
The Walk Me Home hit-maker took to Instagram to share a sweet new snap of her and Willow Sage Hart smiling together and the 9-year-old showed a striking similarity to the pop star.
We'd go as far as to say she's an exact mini-me for Pink!
"My baby girl," the proud 40-year-old wrote alongside the mother-daughter snap, which showed her wearing a bandana while Willow showed off her blonde pixie-cropped locks.
Love it!
Last month Pink opened up about how proud she is of her first-born, especially amid the Covid-19 pandemic.
"My daughter made her first mask tonight," the singer wrote on Instagram. "She's pretty proud of herself for making something from scratch from an old billy idol t-shirt I gave her, for taking her health into her own hands. I'm proud of her too for caring about others. I'm also proud she's not growing up to be an idiot. Stay safe everyone! We love you all!"
Pink shares Willow with her husband Carey Hart, along with their 3-year-old son, Jameson Moon Hart.