Adorable toddler upstages news anchor in hilarious live TV fail
Publish Date

Thursday, 24 August 2017, 10:00AM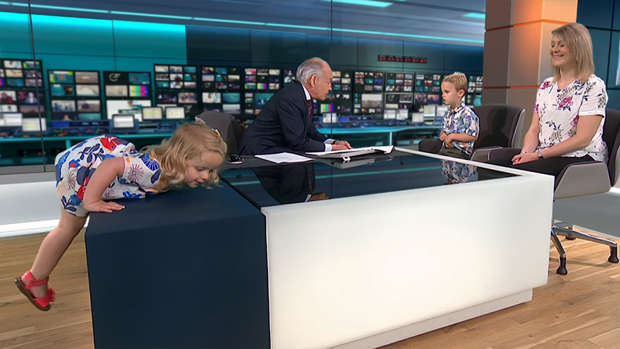 A TV debate surrounding milk allergies quickly turned sour after a toddler clambered onto the desk of newsreader Alastair Stewart during an interview with her mother.
Iris Wronka stole the show while appearing on ITV News alongside her older brother George and her mother Lucy during the lunchtime bulletin, the Daily Mail reports.
The family was taking part in a segment about new guidelines surrounding testing for milk allergies in babies when young Iris became impatient and left her chair.
The camera lingers on as Iris edges around the desk of a stunned Alastair Stewart, eventually climbing on top of the table and trying to high-five the anchor.
The presenter then informed viewers that Iris "will do whatever she chooses to do for the next couple of minutes", before trying to continue with the interview.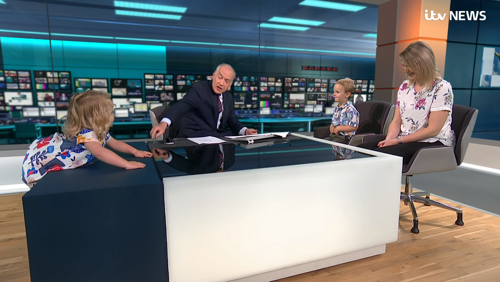 Photo / ITV News
The little girl's brother George then struggles to answer questions on whether or not he missed drinking milk, obviously distracted by his sister's antics.
The girl's mother also managed to keep a straight face, giving her views on raising children with the allergy.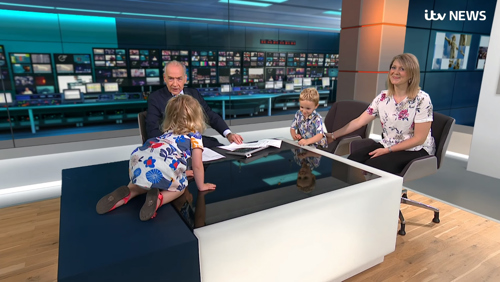 Photo / ITV News
Having stifled laughter throughout the broadcast, the veteran newscaster joked: "Mary Nightingale, I think, will have a more peaceful time at 6.30pm.
"From all of us, a very good afternoon to you."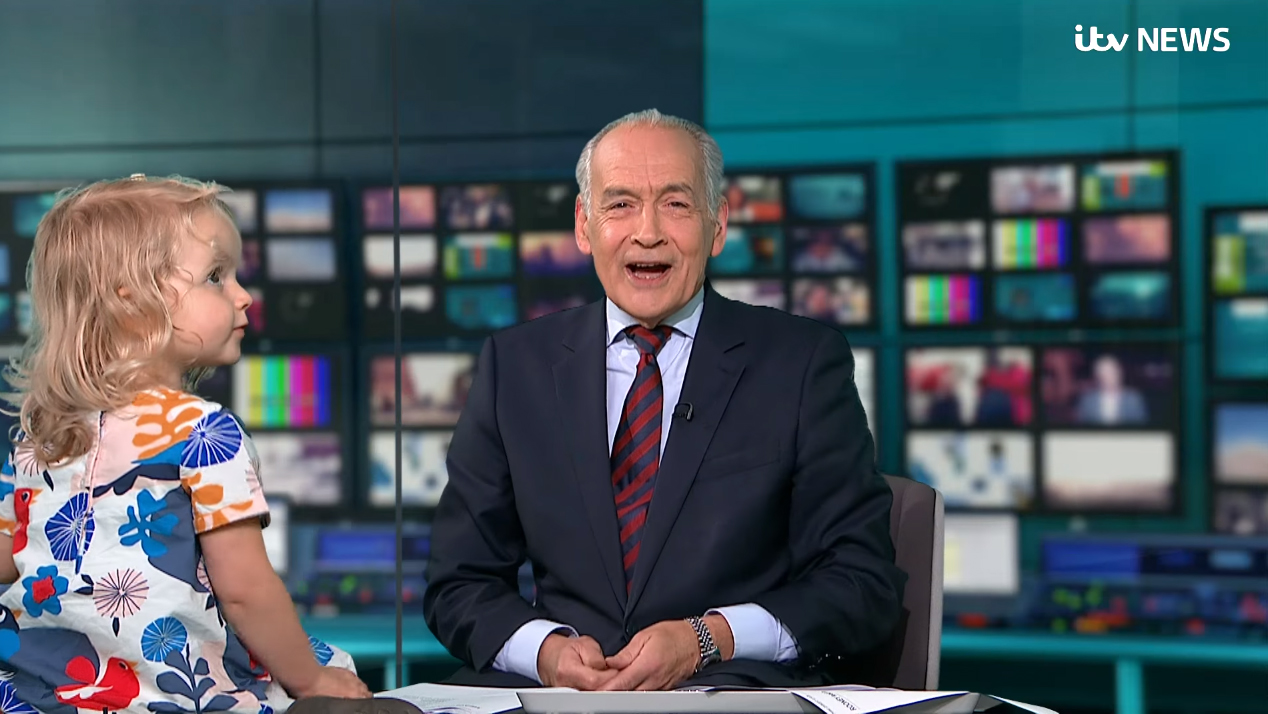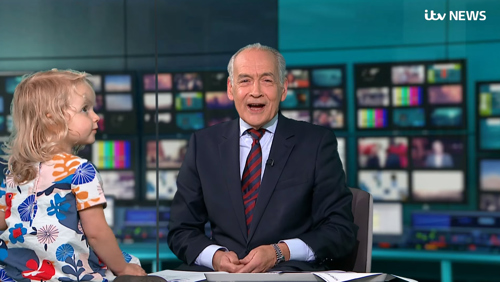 Photo / ITV News
This article was first published on Daily Mail and is republished here with permission.