Adorable video of toddler sneaking out of bed to sleep with his dog goes viral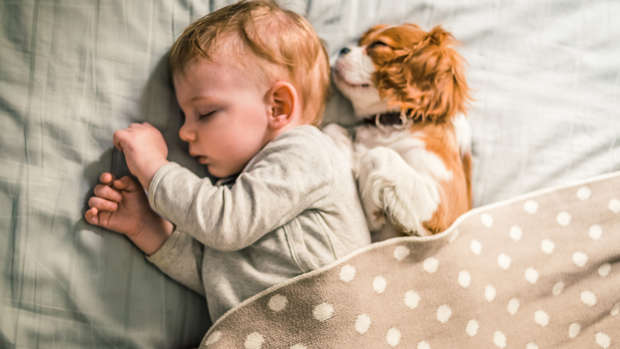 A restless toddler who wriggled out of his bed to be with his best four-legged friend was caught on camera, and the video – which has gone viral online - is nothing short of adorable!
23-month-old Finn Knudston has been BFFs with his family dog Brutus since the moment he was born and it seems the tot loves him so much he wanted to curl up with his furry pal in the middle of the night.
The sweet footage shows Finn grabbing his blanket, climbing down from his own bed to join Brutus on the floor in his dog bed.
What makes the clip even more adorable is how Brutus patiently waits for his little human friend to find a comfy spot before falling back asleep.
Awww!
Finn's mother Paige told Bored Panda that "whether it is in the dog bed, Finn's bed, or the floor, the two always sleep together".
Our hearts are officially melted!