All of the ways to connect with iHeartRadio during the Covid-19 pandemic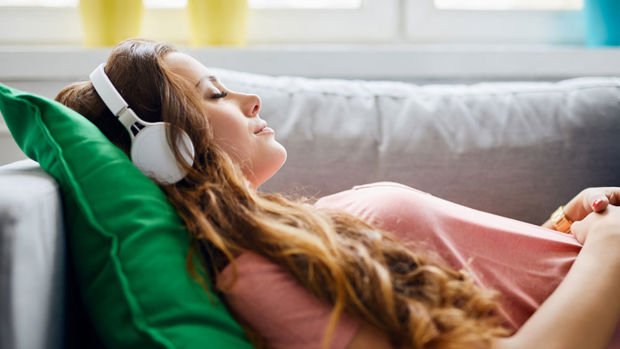 As Coronavirus (COVID-19) fears grow in New Zealand, and the nation takes the proper precautions to help prevent the spread of the illness, it's important to stay up to date on new and crucial information.
You might be working from home this week, practising social distancing, avoiding crowded places like restaurants and bars, and opting for simply staying in as much as possible. While you're home, iHeartRadio is here to keep you connected and updated on any news and information on Coronavirus to provide vital information to listeners all over the country, and there are a number of ways that we can be there for you during this unprecedented time — we've got your back.
Listen live to your local radio stations
You can listen to all of your local radio stations for information and updates live by tuning in via the iHeartRadio app or iHeartRadio.com.
Listen to Podcasts for important information
As the the #1 commercial podcast publisher globally, iHeartRadio has the podcasts to help you stay up to date on all things Coronavirus too. Listen to "Daily Coronavirus Update," ABC News' "COVID-19: What You Need To Know," CNN Chief Medical Correspondent Dr. Sanjay Gupta's "Coronavirus: Fact or Fiction" and more.
And while working from home, give yourself a break and catch up on and listen to all the podcasts that you normally listen to, or discover new podcasts.
Get the latest news updates online at nzherald.co.nz
Whether you're looking for how the political world is reacting to COVID-19, are curious about the latest medical updates, or how the entertainment world is reacting to the virus, you can find up-to-date news articles on NZ Herald's website nzhearld.co.nz
You can also find more international stories at iHeartRadio's Coronavirus Updates news hub at iHeartRadio.com/coronavirus.
Listen to iHeartRadio via Amazon Alexa
If you're busy disinfecting your phone, tablet, or computer, Amazon Alexa is a great hands free option to listen to iHeartRadio. Make sure iHeartRadio is linked to your Amazon Alexa app, and say, "Alexa, play [station name] on iHeartRadio."