All the binge-worthy shows perfect for kids and mums you need to watch on TVNZ OnDemand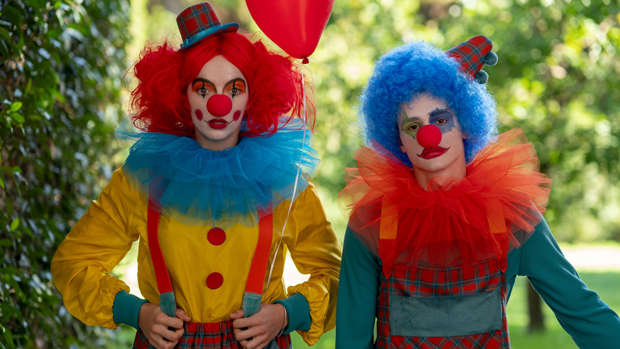 It feels like we've watched everything we can while in lockdown - but it turns out there's more!
TVNZ OnDemand is here for you and your kids to keep them entertained while we're all stuck at home. Check out their perfect pics for your little ones, and for the adults once the kids have been tucked in bed!
Preschool watches on TVNZ OnDemand
Peppa Pig – can anything really beat Peppa Pig? Join Peppa, George and her parents as they embark on adventures!
Bluey – Bluey is a six-year-old Blue Heeler dog who loves to play. She turns everyday family life into extraordinary adventures!
We're Going on a Bear Hunt – based on the childhood book, five siblings are off on a bear hunt! And they're not scared!
Fireman Sam – what adventures can Fireman Sam and his colleagues get up to today?
Tākaro Tribe – this bilingual show follows friends and whanau as they sing and dance their way through the magical forest  
Most popular watches for kids on TVNZ OnDemand
Rainbow Butterfly Unicorn Kitty – try and say that 10 times without stumbling! Join Felicity and her pals as they go on adventures, where she uses her magical powers!
Good Night Kiwi­ - Goodnight Kiwi and Cat are joined by celebrity (including Right Honourable Jacinda Ardern!) storytellers to bring the magic of New Zealand bedtime storybooks to life!
Lego City­ ­– if you need a break from standing on them in your living room, Lego City is the way to go!
Junior Bake Off­ ­­– this show might even provide some baking inspo to try at home!
Dragon Ball Super ­­
As for shows for adults! These shows are well worth a binge!
Why Women Kill – from the creator of Desperate Housewives, this series follows three different women living in three different decades and the lengths they'll go after being betrayed
Wentworth - Binge-watch all seven seasons of the Aussie prison drama!
Friends – they'll be here for you. All 236 episodes
Scrubs – before there was Grey's Anatomy, there was Scrubs. Join Turk, Elliott and J.D as they experience hospital as interns!
Deep Water – this British drama follows three very different women struggling to keep their heads above (deep) water
Back To Life - After 18 years in prison, 30-something Miri is returning home, moving back to her teenage bedroom in her parents' house. But with a mysterious criminal conviction hanging over her, can she start over?
Deadwater Fell- A small Scottish community is divided by doubt and suspicion after a devastating house fire kills a seemingly happy family. Tragic accident or murder?
Zoey's Extraordinary Playlist - After an unusual event, computer coder Zoey Clarke can suddenly hear the innermost thoughts and desires of the people around her as popular songs. If you ever wanted to hear Lauren Graham from Gilmore Girls sing, now's your chance!
Gold Digger – not the Kayne West song, but another British drama! When Julia gets involved with Benjamin, a younger man, her family question his motives – is it true love or something more sinister?
Liar – Every story has two sides... One woman's accusation spirals into a dark web of lies and uncertainty, in this powerful and thrilling drama. the second season (which just dropped) kicks off where season one ends!
Killing Eve – the ultimate cat and mouse game! Watch the first two seasons of the award-winning series before the third season drops 13 April, 5PM