Amsterdam opens social distance friendly greenhouse restaurant and we want them in New Zealand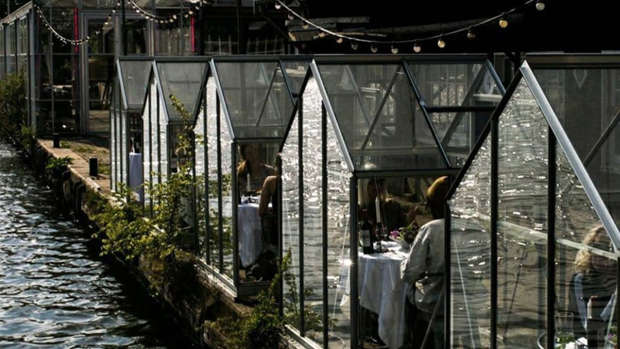 With the announcement of how level two will affect dining situations, we can't help but be jealous of Amsterdam's latest greenhouse restaurant Mediamatic Eten.
The vegan restaurant overlooks a beautiful harbour and the greenhouses offer "serres séparées" (separation).
The greenhouses provide an intimate dining experience to get your bubble out of the house, while also being safe and following health guidelines.
The servers are equipped with masks and even serve the food on large wooden boards to avoid any contact. 
The May 5 trial proved popular as the Amsterdam restaurant is fully booked through June.
We can't help but think how much we want this here in New Zealand!