Angelina Jolie steps out on the red carpet with her children and they're all grown up!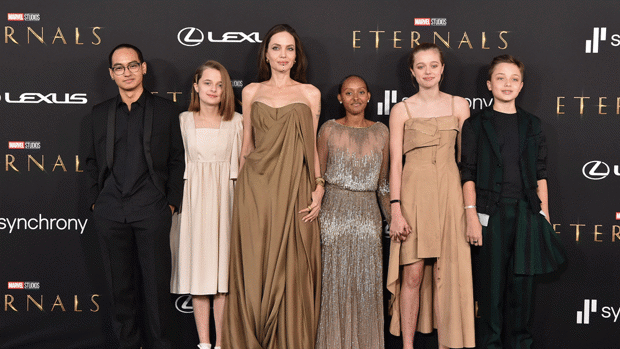 Angelina Jolie stepped out on the red carpet for her new movie Marvel's Eternals - and she brought her kids along!
Five of star's six children joined their mother for the premiere, and wow, they're all grown up now!
We will always remember them as little kids, but now Knox, Shiloh, Vivienne, and Zahara are all teenagers, while eldest brother Maddox, is 20 years old.
The only one missing from the red carpet is Pax, who is now 17.
Here's what they all look like now!
Maddox 20

Zahara 16

Shiloh 15

Vivienne 13

Knox 13

Pax 17 
This photo is of him from two years ago on the Maleficent red carpet.