Anna Paquin hilarious shock at her breasts being on live news
Publish Date

Sunday, 13 August 2017, 10:30AM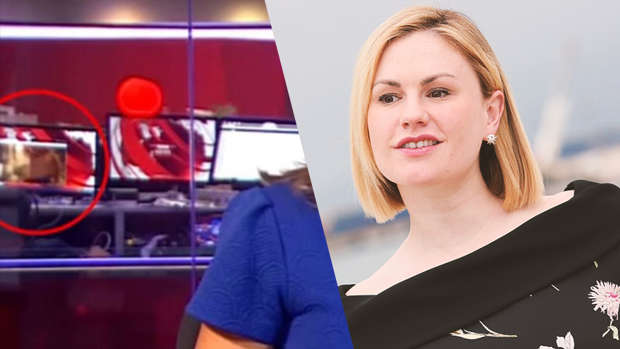 *CAUTION: MAY CONTAIN SCENES NOT SUITABLE FOR CHILDREN
For most people, the prospect of accidentally being seen naked by nearly four million people would fill them with sheer horror.
But when Anna Paquin discovered her breasts had been broadcast on the BBC's news by mistake, she simply shrugged it off as a hazard of being an actress in a horror film.
Around 3.8 million television viewers saw a clip played on a computer screen in the background of the news broadcast showing the actress removing her black top and bra before making love to a vampire, played by the actor, Robert Kazinsky.
The scene was part of the American horror series, True Blood, which was being watched by a member of staff slumped in a chair at the BBC studios on Monday night. It was played as Sophie Raworth, 49, presented a piece about England cricket team's victory over South Africa.
Yesterday, the 35-year-old actress tweeted a picture of the Telegraph article about the BBC error and said: "My breasts!! So funny on so many levels."
She said that it was one of the funniest things she had seen and she knew she had "made it" when her naked body appear on the 10 o'clock news, adding "Thanks for the giggle!"
The mistake had led to baffled viewers taking to social media to ask whether someone in the newsroom was actually watching a pornographic movie. The clip went viral on social media, prompting the BBC to issue a statement saying it was investigating the incident.
The actress yesterday said: "What's there to look into? My t**s photobombed the news because someone was watching True Blood in view of camera."
Her husband, Stephen Moyer, a British actor and co-star in the show, was equally amused, commenting that her partner in the show, Robert Kazinsky "gets everywhere".
The actress's fans even used social media to suggest she charge the BBC royalties.
This article was first published on nzherald.co.nz and is republished here with permission.