Apparently adding coffee to mince is the trick for making the best nachos and spaghetti bolognese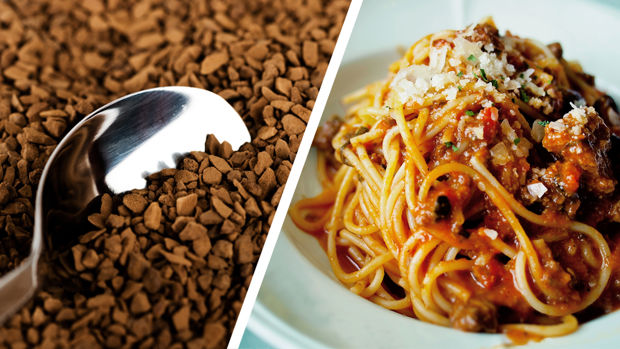 What do mince and instant coffee have in common? Nothing! So why on earth are people putting them together? 
Apparently adding a little bit of instant coffee to minced beef is the secret to the tastiest nachos you've ever had. 
However, this isn't a new trend … It turns out people absolutely lost their minds back in 2015 when a Sainsbury's #LittleTwists marketing campaign featured a mince recipe including instant coffee. 
Even so, it appears that there are still people who don't know about this little cooking trick (including us up until now).
Sainsbury's suggest adding no more than one teaspoon into stock. The trick is apparently supposed to add "depth of flavour."
However, Culinary Institute of Bologna Chef, Stefano Corvucci, stated that while it wouldn't necessarily be bad to add instant coffee, it would just be "totally useless."
"Bolognese sauce was invented to solve a nourishing problem in a territory that naturally provides its ingredients. And coffee, which I love, came from thousands of kilometres away, hundreds of years after the people made Bolognese in their houses and fed their families with it every day" he said. 
We might just have to try it for ourselves!