Apparently Wattie's is releasing a tomato sauce ice cream with Tip Top and Kiwis do not know what to think ...
Publish Date

Friday, 8 March 2019, 10:30AM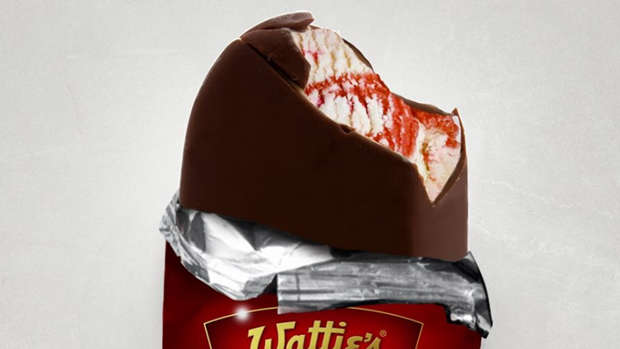 Over the year, Tip Top Ice Cream has unveiled some amazingly delicious out of the box ice cream flavours thanks to mashups with other Kiwi companies such as Whittakers and Griffins.
But there latest flavour concoction has New Zealanders very confused ...
The Kiwi ice cream company have apparently teamed up with Wattie's to create tomato sauce flavoured ice cream.
That's right … TOMATO SAUCE ICE CREAM!
"It's happening!" Wattie's wrote on their Facebook page. "We've teamed up with Tip Top Ice Cream to create this wonderful limited edition ice cream."
We really do not know how we're supposed to feel about this wild creation, which features French Vanilla ice cream with a Tomato Sauce Ripple.
Many on social media wondered if this was an early April Fools joke, while others joked that they would love to watch their kids' faces as they bite into the confusing ice cream.
And of course, the majority of people were just grossed out by the idea.
"Just because you can doesn't mean you should," one person wrote.
Wattie's' announcement came after Seven Sharp presenters Hilary Barry and Jeremy Wells tried tomato sauce with ice-cream — possibly making the Wattie's, Tip Top collaboration a hoax.
Fingers crossed that that is the case! Because tomato ice cream really should not exist ... Blegh!