Are YOU visually intellectual? Take the test!
Publish Date

Tuesday, 13 June 2017, 9:23AM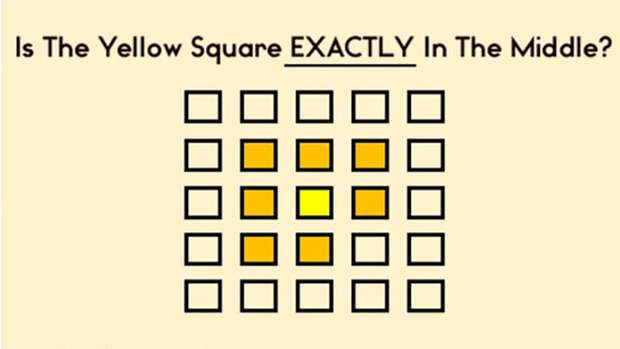 A mind-boggling quiz that asks users to spot the square in the centre of the puzzle apparently proves whether or not you're "visually intellectual".
Makers of the test, created by Playbuzz, claim that if you can spot the square in the centre of most of the pictures, you have an incredible ability to analyse and calculate what you see.
There are ten slides and each round gets harder and harder. The first question asks you to spot a yellow square in the middle of a picture and by question 10, the centre square is surrounded by seven others, making it much tougher.
Makers of the quiz say if you hit all the centred squares correctly, you have an incredible ability to understand what you see, analyse and calculate it immediately.
"On top of that, you're very patient when you need to be and that gives you the peace of mind to actually concentrate and reach the right conclusion instead of giving up and pick a random solution," they add.
The makers also claim that if you pass the test with flying colours, you're officially smarter than most of the population. 
This article was first published on Daily Mail and is republished here with permission.