ASOS is being slammed for swimsuit that can't be worn in water
Publish Date

Monday, 5 March 2018, 12:00PM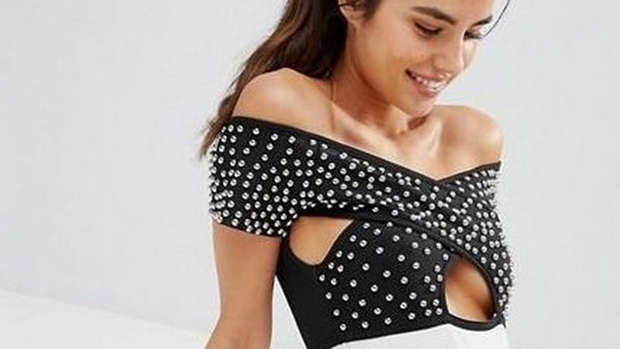 ASOS has been ridiculed by shoppers for selling a swimsuit that doesn't fulfill its primary function - getting wet.
The one piece is advertised as a 'swimsuit' but in the product description warns customers that it cannot be worn in water and is dry-clean only, the Daily Mail reports.
Shopper Amna Saleem, from Glasgow, tweeted a screenshot of the description, writing "can someone explain to ASOS how swimsuits work?"
Thousands of Twitter users retweeted the post, demanding answers from the retailer in regards to the function of the costume.
The £35 (NZ $66) swimsuit has a studded neckline and bardot sleeves, with a cut out detail over the the stomach.
Under the product care section the website reads "Dry clean" and "This one involves errands".
Despite being listed as swimwear, the product details section tells customers that it cannot be worn for swimming.
And this isn't the only swimsuit not deemed water-safe.
A white 'Bandage Bandeau Bikini Top' also recommends that 'This item should not be worn in water'.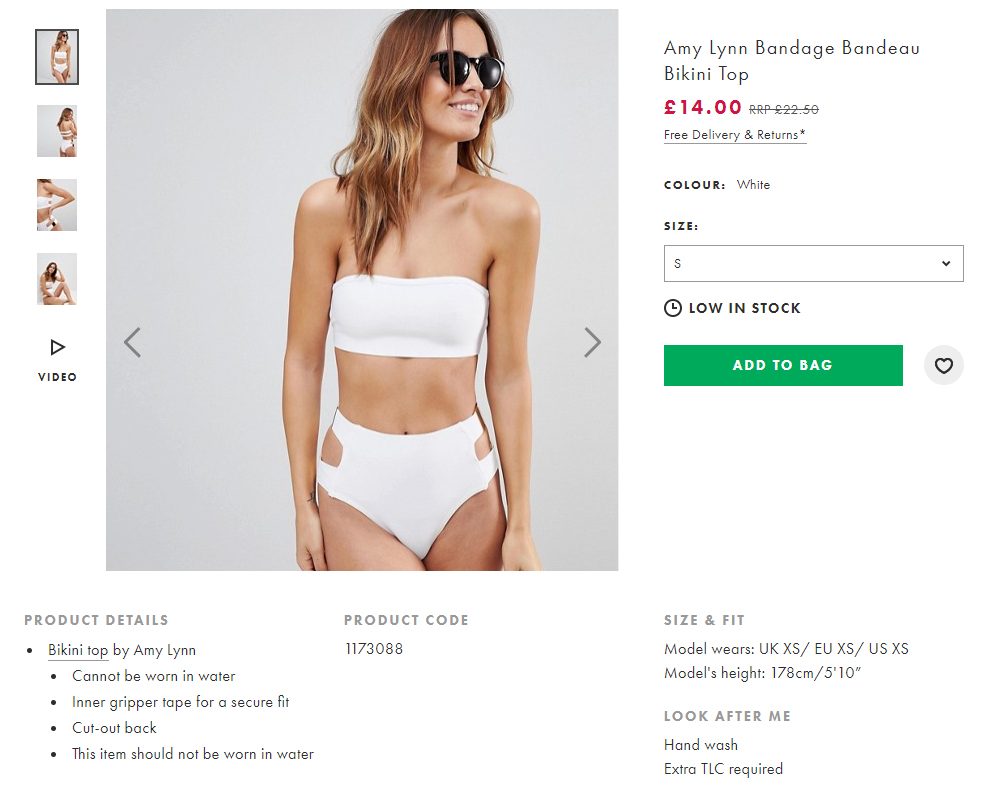 Saleem's tweet amassed more than 1,000 likes as other customers questioned the purpose of the swimsuit.
One tweeted: "Have I been using swimsuits for the wrong purpose all these years?!"
"Buy it now and you'll get a chocolate teapot free," another joked.
The one piece is made from bandage material decorated in the studs, which may be the reason it isn't waterproof.
The swimsuit has been produced by PrettyLittleThing, but its description and washing instructions appear to have been written by ASOS.
A spokesperson for PrettyLittleThing said: "The item in question is actually a 'fashion' piece and more of an item to wear around the pool / at pool parties due to the delicateness of the embellishment on it we would not recommended customers to actually swim in it.
"We'll be working to get the product description amended on ASOS."
MailOnline has contacted ASOS and is awaiting comment.
This article was first published on Daily Mail and is republished here with permission.