Auckland police make heart-wrenching plea for the return of stolen alpaca
Publish Date

Tuesday, 27 March 2018, 10:08AM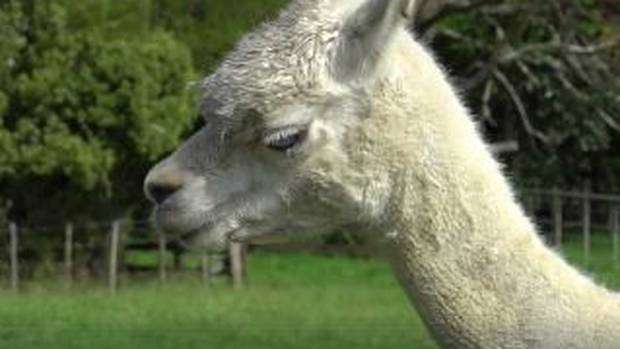 Auckland police are on the hunt for an alpaca called Charisma, who was stolen from his Dairy Flat paddock two weeks ago.
But he's not just any alpaca.
Charisma is the leading man for his blind brother Bambi, who relies on him to get around.
Police are appealing to the public to help locate Charisma.
"The theft is particularly sad as his blind alpaca brother relies on him to move around the paddock and is unable to move around with his paddock-mate missing," North Shore, Rodney and West Auckland Police posted on their Facebook page.
Responding to the appeal, Belinda Donaldson questioned "what sort of low lives would steal a gorgeous family pet like this".
"I hope they have the decency and respect to give him back. So sad for his blind companion ..."
While Gail Waring Moore Waring said "someone must know where this animal is - hope he's found very soon. So sad for his blind brother who must be very distressed and missing him".
Anyone with information is urged to contact Orewa Police on 09-426 4555 or contact Crimestoppers anonymously on 0800 555 111.