Aussie mum goes viral with her incredible organisational hack, halving the time it takes kids to get ready for school
Publish Date

Thursday, 1 February 2018, 10:42AM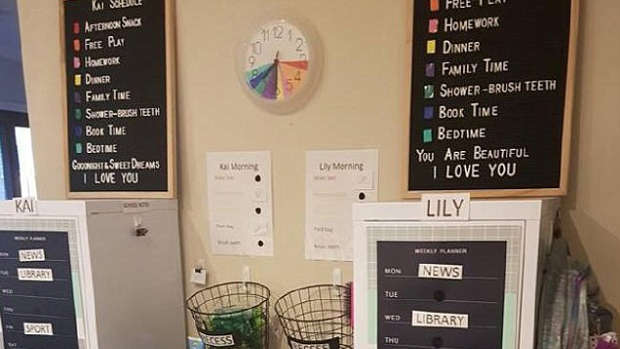 Are you someone who usually spends a ridiculous amount of time getting your kids ready for school in the morning?
So was Belinda Hampson.
Usually, it would take her children 40 minutes to get ready every morning.
But not anymore.
The clever Aussie mum has halved that time thanks to her organisational hack.
Hampson scoured bargain shops to create her very own school station for Lily, eight, and Kai, five.
After spending $200, the end result is next level incredible.
"I'm sure a lot of mums can relate to mornings being stressful, so I worked out what I needed to do to make it easier," she told news.com.au.
"Shoes are the biggest issue in the morning — they either cannot find one or both.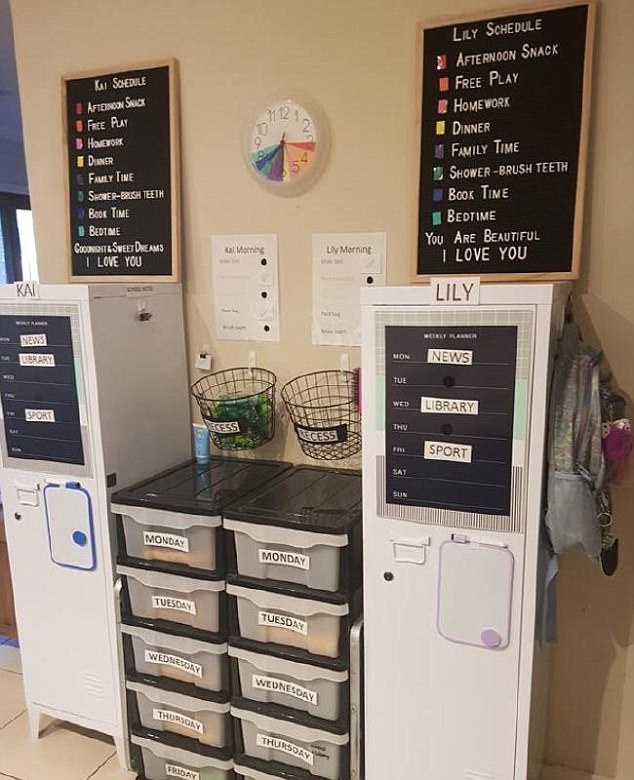 Photo: Belinda Hampson
"News and library days were always different for both kids.
"Letters home from school always got put somewhere and the kids couldn't remember where, and school uniforms, bags and lunch boxes were all in different locations — so I brought them all together.
"The kids love it, they try to beat each other finishing the tasks," the 35-year-old Sydney mum says.
Hampson also created a clever coded clock system with different colours indicating different activities for the afternoon.
A move she says has been life changing.
"Mornings have always been hard to get ready as things were everywhere, but now with putting it all in one spot it is so much easier.
"What would normally take 40 minutes to do only took 20 minutes this morning — and it was stress free."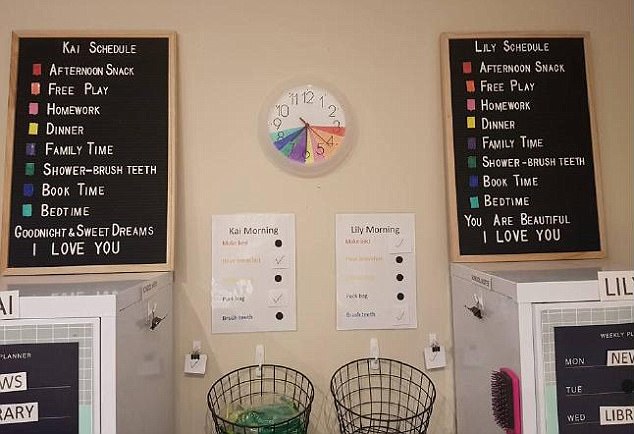 Photo: Belinda Hampson
The mother-of-two says she's had an "amazing" response from other parents.
"I hope it has help inspire a few mums out there and help them and the kids," she said.
Would you set up a school station like this?