Aussie mum left shocked after 3-year-old daughter finds this hilariously X-RATED toy at Kmart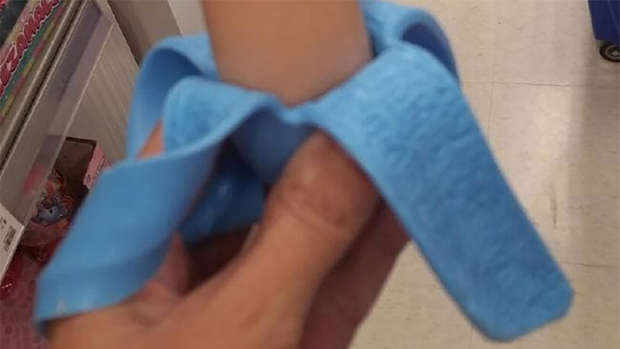 An Australian mum was left completely shocked after discovering her 3-year-old daughter had found a rather rude toy while shopping at Kmart.
"We were having a look around the doll section when my three-year-old came around the corner with this thing in her hand," mother-of-two Catherine Douglas told news.com.au.
And going by the picture she took of it, we can see why she got a surprise!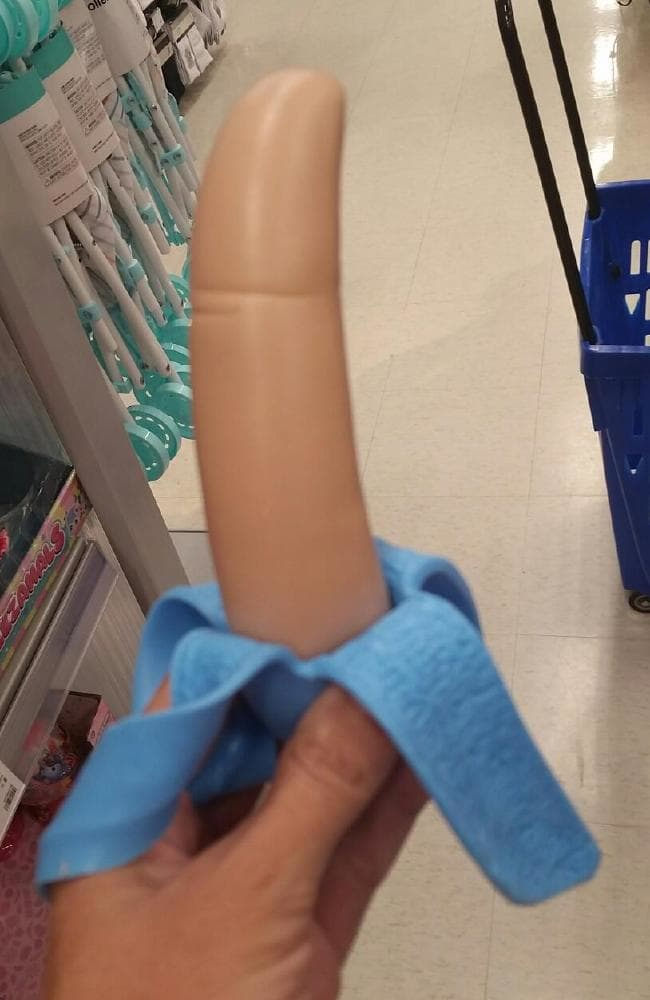 Photo / Catherine Douglas
The squishy, flesh coloured 'banana' toy appeared to be rather x-rated, looking a lot like a penis, wrapped in a blue banana peel.
"When I grabbed it from her and took a proper look, I was relieved to see it was some sort of a toy," Catherine said.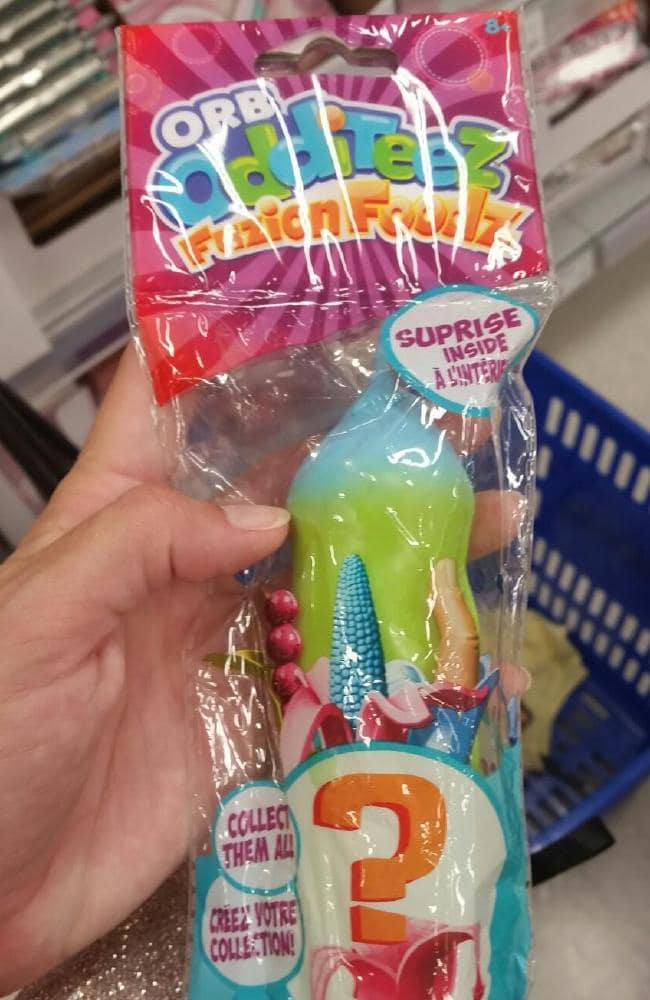 Photo / Catherine Douglas
"But at that angle, when I first saw it, I was quite worried that it was in my child's hand."
"I took a photo to show my partner, because once I knew it was a toy I could see the funny side of it," she added.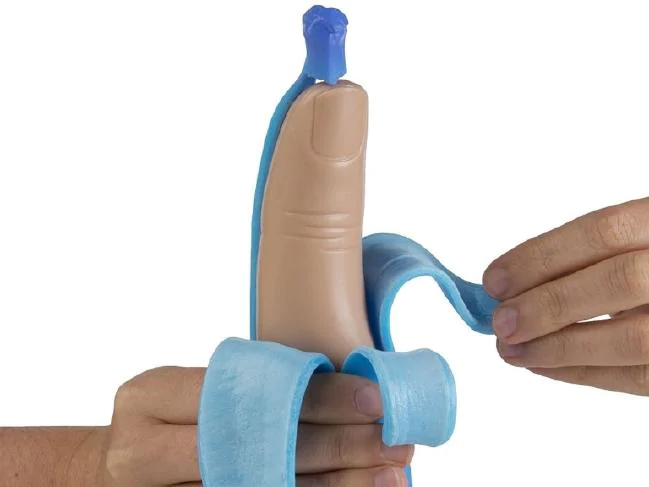 The embarrassing toy turned out to actually be in the shape of a finger, a part of Orb Odditeez Fuzion Foodz which wraps weird (and unfortunately phallic) objects in banana peels.
Other versions include a cob of corn, a unicorn horn and a caterpillar.
However, some simply look like sex toys …