Aussie TV host Sylvia Jeffreys mocked over vagina-like dress
Publish Date

Tuesday, 25 April 2017, 12:15PM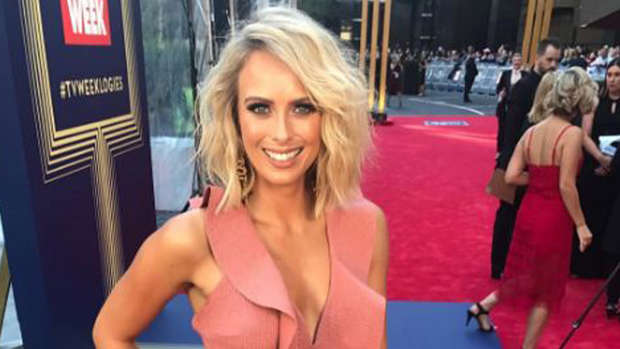 Sylvia Jeffreys' Logies dress sent social media into a meltdown, with some saying her designer frock looked like a 'vagina'.
The presenter addressed the criticism live on the Today Show on Monday.
According to the Daily Mail, the 31-year-old jokingly said she wanted to "apologise" for the frock.
"I should apologise, apparently a few people are in a flap over it this morning," she said, adding, "Thank you to my good friend Rebecca Vallance who made it for me."
Sylvia left her co-stars including brother-in-law Karl Stefanovic in stitches, after she said the word "flap".
She added that the gown was made from the left over material of her bridesmaid dresses, after Rebecca designed her wedding dress at her nuptials in March.
"I wouldn't of thought there was anything controversial about a bit of ruffle, but there you go," she added.
Sylvia also took to Twitter on Monday morning to again address the criticism.
Sharing a snap of herself on the red carpet in her frock, she wrote: "So it seems my pink ruffles got a few of you in a flap this morning. Unintended. Peace, love & LOLs," she wrote, adding a peace emoticon.
On Sunday night several Twitter users mercilessly mocked Sylvia's frock, saying they thought the dress looked like a certain part of the anatomy.
This article was first published on dailymail.co.uk and is republished here with permission.