Australian woman sparks outrage after claiming parents should ask their baby's permission before changing nappy
Publish Date

Monday, 14 May 2018, 11:54AM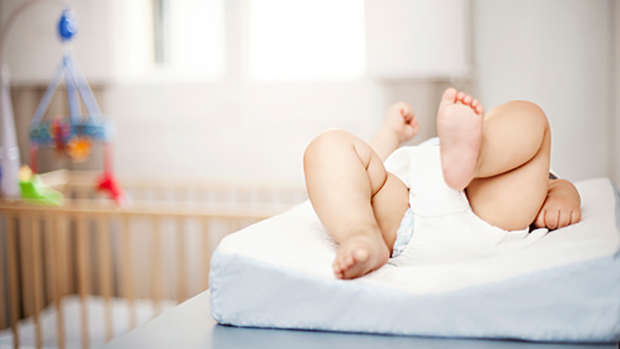 Deanne Carson, an Australian sexuality expert, has sparked a major uproar on social media after sharing her strange child-rearing theories during an interview on ABC News.
The self-described "sexuality educator" says parents should ask babies for their permission before changing their nappies in order to set up a "culture of consent".
Carson said she works with children from three years old on issues surrounding consent, but she recommends parents introduce these ideas much earlier.
To do so, she suggested parents ask their infants questions such as: "I'm going to change your nappy now, is that okay?"
"Of course a baby is not going to respond 'yes mum that's awesome, I'd love to have my nappy changed'," Carson says.
"But if you leave a space, and wait for body language and wait to make eye contact then you're letting that child know that their response matters."
Naturally, viewers of the interview took to social media to vent their outrage at Carson's idea.
"Sorry but if a child has a dirty nappy then their parents should change it because that's part of caring for your child properly - not because their child granted them permission," one person wrote on Twitter.
Another said: "Can you imagine showing up at the doctors with your baby because due to a lack of permission you couldn't change its nappy for days and now your baby has a skin condition?"
A third added: "Absolute lunacy. The world has gone completely mad."
"The last thing parent's need is judgement. This is radical and ridiculous. Okay, so the idea behind the process is thoughtful but irrelevant. A baby as she so eloquently put it, cannot bloody respond. And to be honest, once they can respond they're usually toddlers," wrote another.
While others joked: "Good news! My three-month-old baby has never given me permission to change his nappy, so I haven't! Much less work this way!"
Carson has since responded to the backlash on her social media, where she wrote a lengthy post defending her stance.

"I gave an interview the other day about teaching consent to young children. Sadly, some people have chosen to ridicule me and the notion of giving infants bodily autonomy," she wrote on Facebook.
"For those people I'm posting this. One in three girls, one in seven boys will be sexually assaulted by the time they are eighteen years old. One in twelve girls will be sexually abused before their sixth birthday."
"The work we do with children, teachers and parents is international best practice in abuse prevention. It teaches children their rights AND their responsibilities and connects them with people who care and can help. It invites their parents into the discussion and is sensitive to cultural and family values."
"Troll me all you want, add to your blog inches, but remember that when you do, you are negating the voices of these brave survivors of sexual abuse," she continued.
What do you think about her theory?