Baby hippo photobombs couple's engagement photo
Publish Date

Wednesday, 25 October 2017, 11:25AM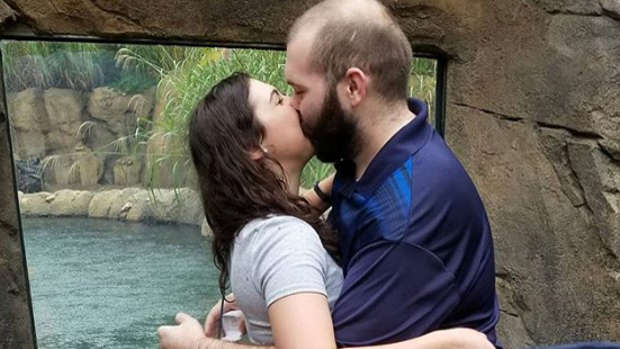 Photobombs have always been a common occurrence in the world, except we're pretty sure this one is one of a kind.
Nick Kelble and Hayley roll had a bit of an unplanned audience during a life-changing trip to a zoo in Ohio. A baby hippo got a good look at the ring Nick used to propose to Hayley.
Too cute!
The baby hippo stole the show but the newly engaged couple weren't concerned. 
In an interview with The Daily Buzz Hayley explained how it all went down.
"We went to the zoo for our One Year Anniversary and Fiona was in the window. Nick, my boyfriend and I were waiting in line to get our photo taken with Fiona and I gave my cell phone to someone to take the photo and when I turned back around, Nick was on one knee proposing."
This isn't the first time a unique story has been connected to Fiona.
At the start of the year, she became the first Nile hippo to be born in captivity in the last 75 years.   
This has made her a celebrity well before her photobombing days and both Nick and Hayley admitted they'd been following her progress.
Hayley said, "We are huge #TeamFiona fans and have been following her since she was born."