Barack Obama to visit New Zealand next month
Publish Date

Sunday, 25 February 2018, 3:39PM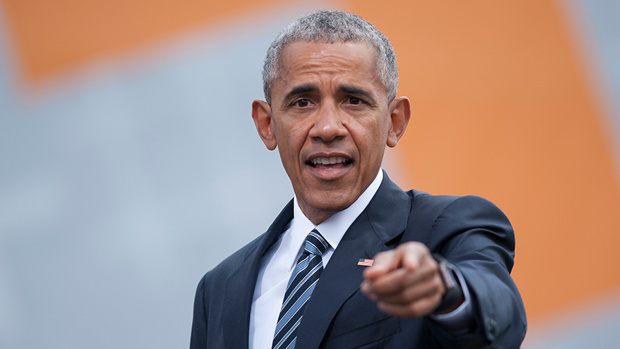 Former US President Barack Obama will visit New Zealand in March, it has been confirmed.
He will speak at an event hosted by the New Zealand-United States Council on March 22.
It is understood Obama's visit is being co-sponsored by Air NZ, Westpac, and MasterCard.
Obama is expected to be in New Zealand from March 21 to 23 - and has slotted in a game of golf with his old golfing rival Sir John Key while he is in town.
Obama will also meet with Prime Minister Jacinda Ardern while in New Zealand.
New Zealand-United States Council chairman Leon Grice said: "President Obama's presidency had an extraordinary impact on the world and during his service, New Zealand's deep friendship with the United States was strengthened politically, culturally, in trade and investment, innovation and security."
Key and Obama played golf together in Hawaii in 2014 and it is understood a rematch is on the agenda for Obama's New Zealand visit - likely in Key's favourite spot of Queenstown.
Ardern today welcomed confirmation of the visit.
"I look forward to welcoming Mr Obama to our country and anticipate meeting him once his full programme is finalised," said Jacinda Ardern.
Leon Grice said it was not expected that Obama would be bringing his wife, Michelle, or two daughters with him. He will be in New Zealand for less than three days.
Obama will be speaking in Auckland to an invitation-only event of about 1000 people, Grice said.
Grice said it was a private visit and Obama would be doing a number of things including connecting with young New Zealanders.
"He has put a lot of effort in his post presidency into developing young leaders but also connecting with New Zealanders over the three days he will be here."
Grice, who returned to New Zealand last July as Consul-General in Los Angeles, said he started discussions about a visit in August last year.
It was an initiative of the NZ US Council but very early on, in order to afford it, Air New Zealand was approached, and then Mastercard and Westpac.
"It became a team effort very early on."
Grice said that in recent weeks, as negotiations came to a conclusion, the council had kept the Government informed about the likelihood of the visit.
He said the visit is not a commercial one and the guests to the speech would not be paying guests.
"We were never focused on any commercial opportunity. We were focused on using the visit to highlight the importance of the New Zealand US relationship to bring him down him to New Zealand."
Asked if there was some diplomatic risk with the US relationship, given the antipathy of the President Donald Trump to Obama, Grice thought it was a small risk.
"I think if you look at Obama's behaviour post presidency, like most other former presidents, he has kept out of the politics of the here and now and particularly overseas, they don't do anything that would undermine the sitting president in his foreign policy so I can't imagine that creating any issues."
Air New Zealand chief executive Christopher Luxon said that since Obama had left office the company had wanted to support efforts to get him to New Zealand.
"I think putting him in front of the right audiences will inspire our leaders of today and tomorrow whether they be in the community, commerce or local and central Government.
"This fits within the frame of the social and economic pillars of our company mission to supercharge New Zealand's success, and it goes without saying that President Obama's presence in New Zealand will be a boost for the profile of our tourism industry globally."
Westpac NZ chief executive David McLean said Westpac was delighted and honoured to be one of three sponsors supporting the visit.
"President Obama's tenure in the White House brought with it a spirit of hope and change, which resonated with many New Zealanders," he said.
"At Westpac, we're on a mission to help grow a better New Zealand. We want to ignite a conversation around the great challenges and opportunities of our time and the way forward to a prosperous, sustainable future."
The Herald revealed the planned trip earlier this month.
Obama has often promised to travel to New Zealand but did not do so while he was in office.
The last President to visit was Bill Clinton who came in 1999 for the APEC Summit - a visit that included a game of golf with former Prime Minister Jenny Shipley's husband Burton Shipley.
Clinton returned after he was out of office in 2002 to launch a new BMW.
NZ Herald