Bindi Irwin shares stunning artwork of Steve Irwin holding his granddaughter Grace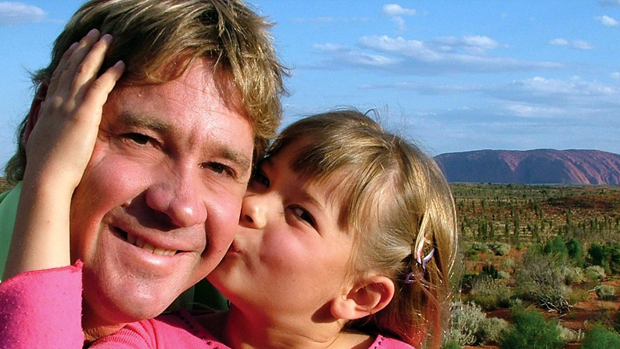 Bindi Irwin has celebrated her first Mother's Day by sharing a beautiful commissioned artwork of her beloved family, with her late father Steve holding her baby daughter in his arms, with her followers.
Taking to social media, the 22-year-old shared the touching picture which shows herself, her husband Chandler Powell, her mother Terri Irwin, her brother Robert Irwin, and of course, her father, holding his granddaughter Grace Warrior Irwin Powell in his arms, in their matching khaki uniforms.
Alongside the image, she wrote: "Celebrating my first Mother's Day. This day embodies the extraordinary gift of family.
"Thank you to 'The Monkey Brush' for bringing my family and Chandler's together in these stunning works of art. I wish we could all be together but sometimes life has other plans.
"To my beautiful daughter, always know that you are loved beyond description."
The post also featured artwork of Chandler's family alongside the couple and their daughter.
The pictures were produced by illustration studio The Monkey Brush, who she thanked for bringing the families together.
Bindi and Chandler announced the birth of their newborn daughter on Instagram one day after they welcomed her into the world.
In a lengthy post, the new mother explained the baby's middle name was inspired by her late father, Steve Irwin.
Bindi and Chandler announced the exciting news they were expecting their first child together in August last year.
The couple revealed the following month they were expecting a daughter.
Bindi and Chandler tied the knot on March 25 at the Australia Zoo, which is where the couple first met.