Boy calls police to report Grinch trying to steal Christmas
Publish Date

Thursday, 21 December 2017, 9:00AM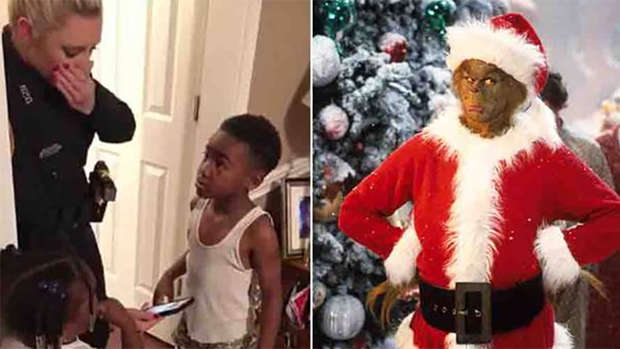 A 5-year-old Mississippi boy called 911 to report that the Grinch was trying to steal Christmas.
Police Officer Lauren Develle rushed to TyLon Pittman's house on Saturday night to assure him that Dr Seuss' Grinch wouldn't bother his Christmas, the MailOnline reported.
"I can NOT make this up. My 5-year-old brother called the police and said that the Grinch is stealing people's Christmas and he don't want him to steal his so they really came to our house," said brother TeDera Dwayne Graves, who was home for the holidays from the air force.
TyLon had been watching videos online when he became alarmed about the Grinch. He told his mother, Teresa Pittman, that he dialed 911, but she says she didn't believe him until an officer knocked on the door.
"Our dispatcher posted a status on Facebook that she had received a call from a little boy [who] told her he thought the Grinch was going to be coming to steal his Christmas," the police officer said to the Clarion Ledger.
Develle said she grew up loving the character created by children's author Dr Seuss.
"I kind of find it really funny. Every Christmas morning, my dad wears these Grinch pants," she added.
"It's his favourite movie. Growing up seeing the Grinch every Christmas was my favourite thing."
Assuring the boy that the Grinch would not steal his Christmas, Develle listened as Tylon explained that he had seen the video on Facebook and that he watched plenty of videos about the Grinch.
"So what are you going to do if he tries to steal your Christmas?" Develle asked TyLon.
The boy added: "I want y'all to come back to my house and take him to jail."
His mother was still in disbelief that her son really thought the green villain was going to take all of his presents.
But TyLon said: "He steals everybody's Christmas."
TyLon has a plan in case the Grinch does appear: he says he will wrestle him and hold him until the police show up.
"I'm going to say 'put your hands behind your back and get down on the ground', then when he gets on the ground, I'm gonna say, 'Why are you stealing Christmas?'" he added.
TyLon wants to become a police officer and doesn't seem to be too far off from accomplishing his dreams.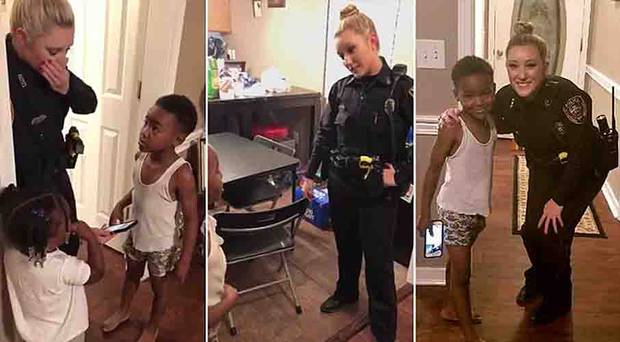 This article was first published on Daily Mail and is republished here with permission.