Boyfriend comes up with the most heartwarming way to help his girlfriend's depression
Publish Date

Wednesday, 20 September 2017, 1:37PM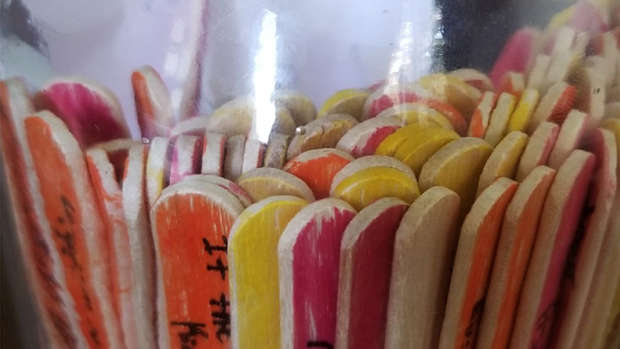 Caring for a loved one who has depression can be very hard – but this guy is absolutely nailing emotional support.
To show his girlfriend just how loved she is when she's having an episode, he created a jar of affirmations.
"My girlfriend suffers from, at times, crippling depression and anxiety. I saw this idea somewhere online and decided to make her something like it," he shared on Imgur.
The jar contains ice block sticks which are colour-coded into four categories – quotes, reminders, things to help her relax and a set of blank sticks on which she can write about things that make her happy.
"She sometimes gets so caught in what she's doing, she becomes overwhelmed and doesn't even realise it. I'm hoping that this will help her even a little," he continued.
Unsuprisingly, users loved the idea and were quick to compliment his efforts.
"That is really beautiful, a lovely model to follow! I hope (and trust) that it helps with such a frustrating and mysterious condition," one person wrote.
Another added, "As someone suffering too, I want you to know what you're doing could potentially be life saving, thank you for deciding to help her instead of treat her like a burden. I'm glad to know I live in a world with people like you."
WHERE TO GET HELP:
If you are worried about your or someone else's mental health, the best place to get help is your GP or local mental health provider. However, if you or someone else is in danger or endangering others, call 111.
If you need to talk to someone, the following free helplines operate 24/7:

DEPRESSION HELPLINE: 0800 111 757
LIFELINE: 0800 543 354
NEED TO TALK? Call or text 1737
SAMARITANS: 0800 726 666
YOUTHLINE: 0800 376 633 or text 234
There are lots of places to get support.
For others, visit: https://www.mentalhealth.org.nz/get-help/in-crisis/helplines/