Breastfeeding mum sparks major debate after her baby was banned from a wedding she paid $7,600 to attend
Publish Date

Monday, 25 June 2018, 11:28AM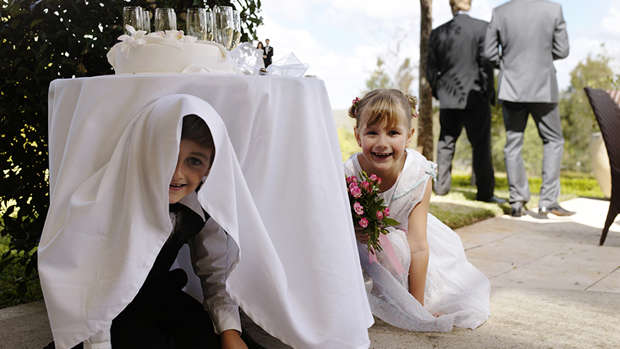 A woman has been left fuming after she spent £4,000 (NZ$7,683) to attend her cousin's wedding in Australia - only to find out her 5-month-old daughter wasn't invited.
The upset mum took to the British parenting forum Netmums to vent her frustrations, which sparked a heated debate.
The mother, who lives in the UK, wrote: "My cousin invited us to his wedding in Australia with 12 months' notice."
"Sent us an email with the date no further info. My daughter is 5 months old. So my family said we would attend and we bought the flights."
However, it was only when the official invitation arrived three weeks before they were due to fly that it stated children were not invited to the big day.
"The invite said no children. I flagged that they really should have mentioned this before I bought the flight," she said.
On arriving to Australia, she was told by her relatives to find a babysitter for her baby daughter for the wedding.
READ MORE:
• Mother horrified after daughter receives written warning about having acne at work
• Mum forces daughter to wear same clothes as punishment for bullying
She added: "Am I being unreasonable to think it's a joke they can't make an exception for a breastfed baby flying from England?"
"Don't have kids at your wedding, no problem. Don't make me spend £4k on flights and accommodation to be told that my baby can't come."
Parent's opinions on the forum were divided, with some saying they would be "furious" to be put in that position too.
"Omg! That's ridiculous! You're flying to the other side of the world.... I personally wouldn't ask strangers to look after my child. I'd be fuming too! I totally get the no child thing.... I really do, but this is definitely an exception," one mum said.
Another added: "I'd be furious too. If couples don't want children at their wedding that's absolutely their prerogative but they need to make it clear in plenty of time for guests to make arrangements for childcare or decide not to go."
A third suggested: "If they didn't give you adequate notice of this fact they can hardly object now can they?! I would just ignore it to be honest and take baby along, what else are you supposed to do now?"
What do you think?