Bride shares hilarious mistake after wedding dress turned up looking nothing like she expected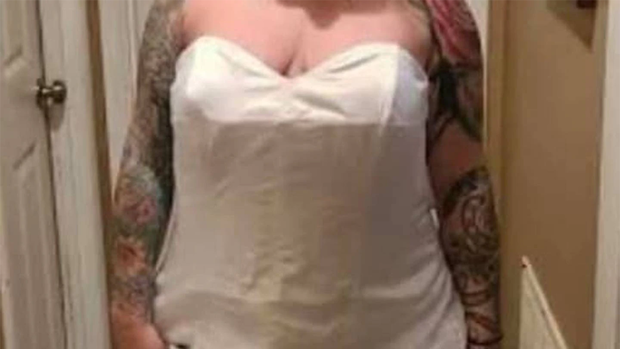 Having the perfect wedding dress is a must-have for a lot of brides.
So it's understandable why this bride-to-be's blood boiled when her gown arrived and looked nothing like she had expected.
Like any of us would, the woman quickly sent off an angry message to the online store she bought it from.
But, hilariously it seems the bride had made one embarrassing error: she put the dress on inside out!
Taking to Facebook in a post that has since gone viral, the bride shared the moment that left her completely red-faced.
"Two weeks ago my wedding dress came in. I was really upset about the looks of it and sent an angry email to the company, wanting to return it," she wrote.
"I took pictures of me in the dress telling them it looked nothing like what I had ordered."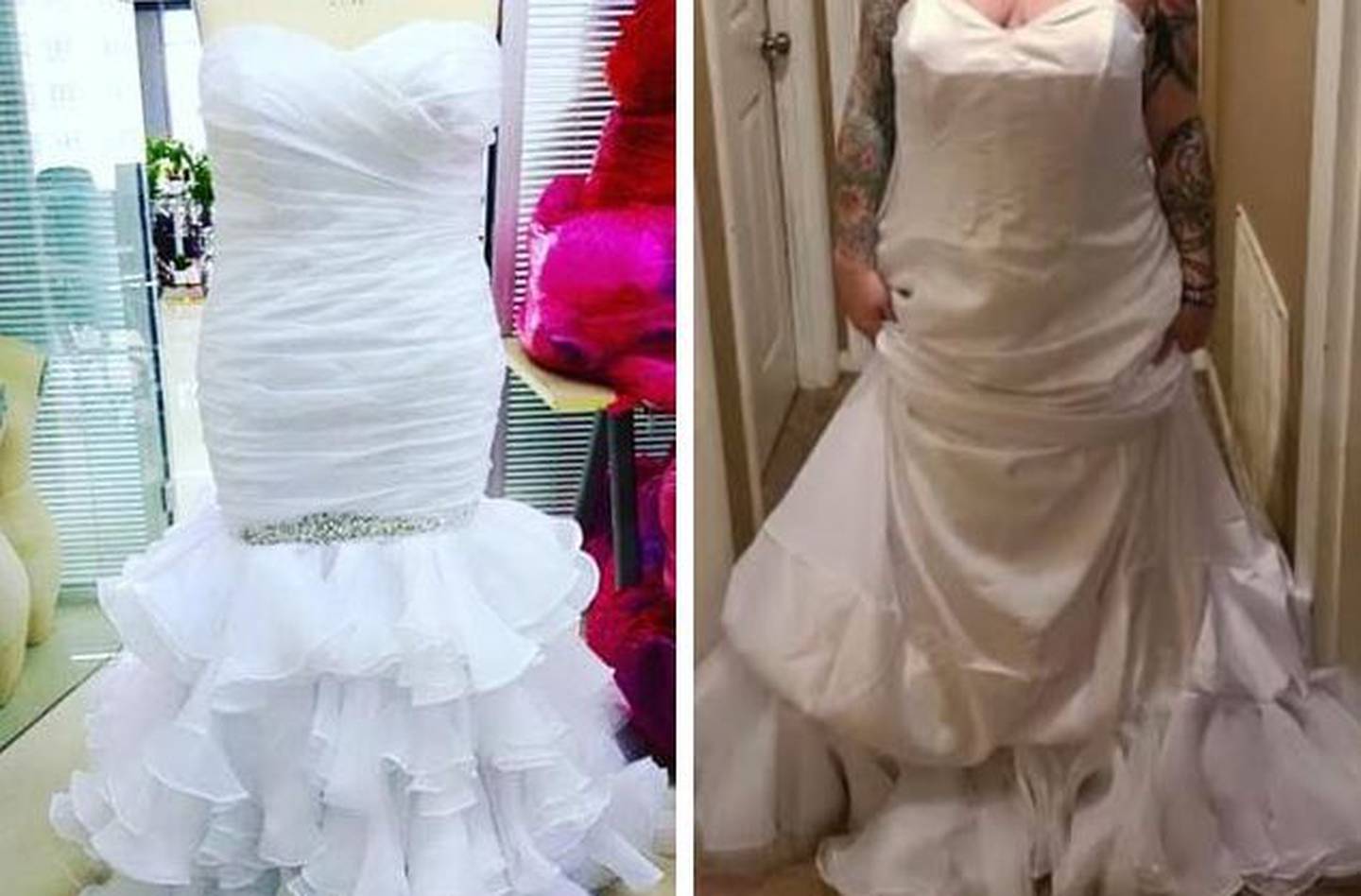 Photo / Facebook
The side-by-side photos show the dress the US woman had ordered, compared to what she had received at home, which appeared to have none of the beading or ruffles she had expected.
In response to the bride's furious message, the store simply wrote back: "You put the dress on inside out, please put it on the right way."
"Who knew that they shipped wedding dresses inside out" the blushing bride admitted, revealing that once she put the dress on the right way, it had "actually turned out beautiful".
"They probably didn't appreciate my angry email. This post is the least I could do to thank them for 'fixing' the problem (me, the problem was me)," she wrote.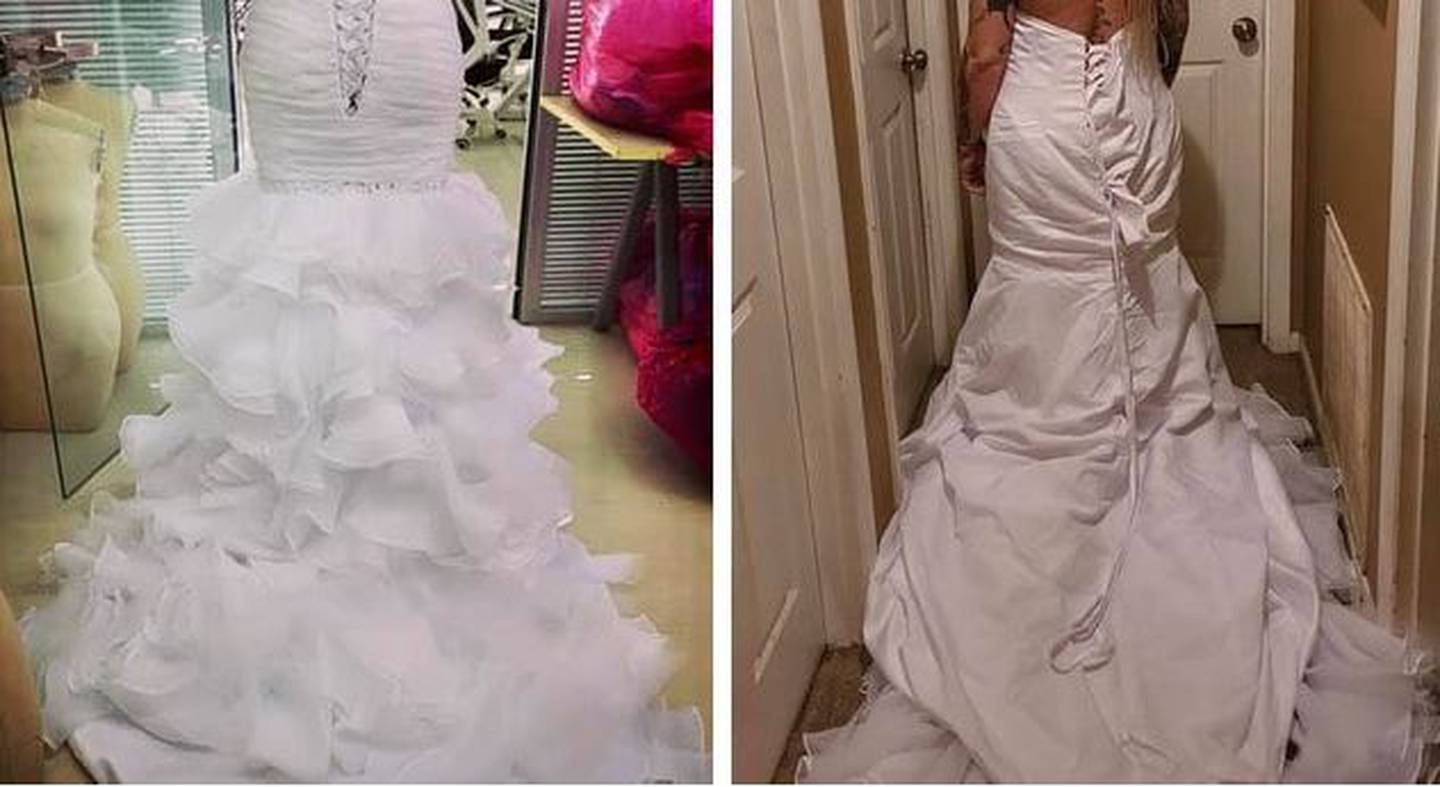 Photo / Facebook
Seeing the funny side of the situation, the bride went on to explain how she had made such a silly mistake in the first place.
"For those asking 'how this happened' – no sleep (16-24-hour shifts for a living), finals week, husband laced me up and was upset also with the look of it, in a rush between jobs, skepticism with the company to begin with, anger at ordering online as opposed to shut down dress shops during a pandemic, stress of wedding and pandemic in general," she explained.
"I have no idea about fashion or shipping measures for formal dresses – I wear scrubs and tactical boots for a living."