Bride that ran off with $23k stag funds 'now homeless' after being disowned by family
Publish Date

Monday, 25 September 2017, 8:00AM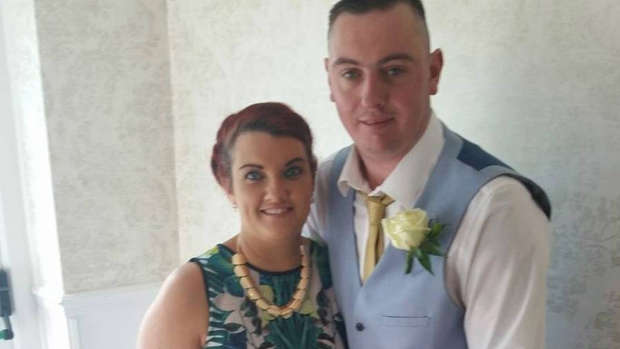 A runaway bride who allegedly fled with £13,000 she raised for her fiance's stag trip to Ibiza is reportedly living in a homeless shelter after being disowned by her family.
Rachel Doran, from Cleator Moor in Cumbria, had not been seen since the scandal over the missing stag-do fund broke earlier this month.
But now she has been spotted having a cigarette outside a hostel for the homeless with a hoodie pulled up over her face, reported the Daily Mail.
Her fiance Chris Mahone, 27, and his group arrived at Leeds-Bradford airport earlier this month when they were told their flight had not been booked, friends have said.
It has been claimed Doran organised the £13,000 ($23,899) four-day trip for him and 29 friends.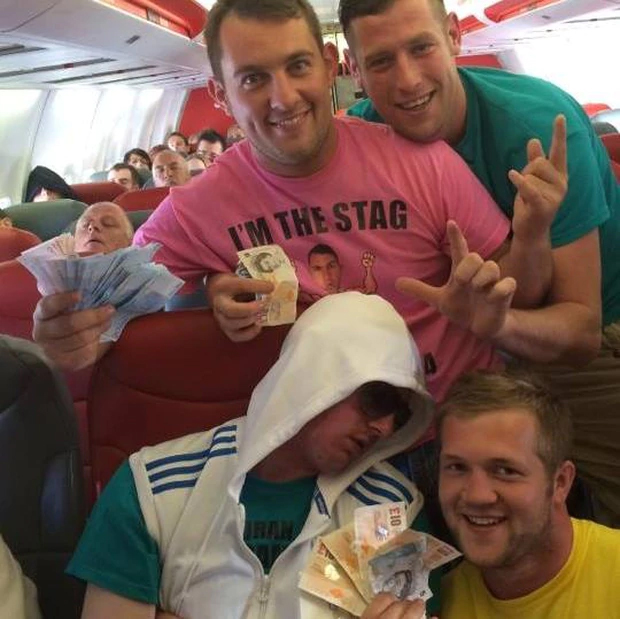 The boys continued on for a spontaneous trip to make Mr Mahone feel better about the situation. Photo / Facebook
A source told the Mirror: "She doesn't stray far from the door and when she leaves she normally has her hoodie pulled up.
"She's wary of being recognised after all that's gone on, but she's on friendly terms with the other people staying there. She's happy chatting to them." Doran was previously held over claims she copied a hotel guest's credit card before going on a spending spree.
A source close to the investigation into the hotel allegations told MailOnline: "Rachel Doran was arrested last month in relation to the cloning of a tourist's credit card. She was questioned by officers and arrested on police bail."
In relation to those claims, a Cumbria Police spokeswoman added: "A 29-year-old was arrested on August 3 on suspicion of fraud after a report regarding fraudulent use of a credit card. Enquiries continue."
Some of the stag-do revellers refused to be denied a holiday and instead flew off to Magaluf.
The men were pictured sunning it up at a hotel at the party hotspot.
Nine of the original group spent £400 each on the spontaneous trip in a bid to "make the best out of a bad situation".
But Mr Mahone himself was not in the mood to join his friends and instead returned home to Cumbria.
One of the revellers on the trip told MailOnline: "After we found out about the holiday we went inside the airport, went to the desk and asked if there were any flights to Benidorm or Magaluf.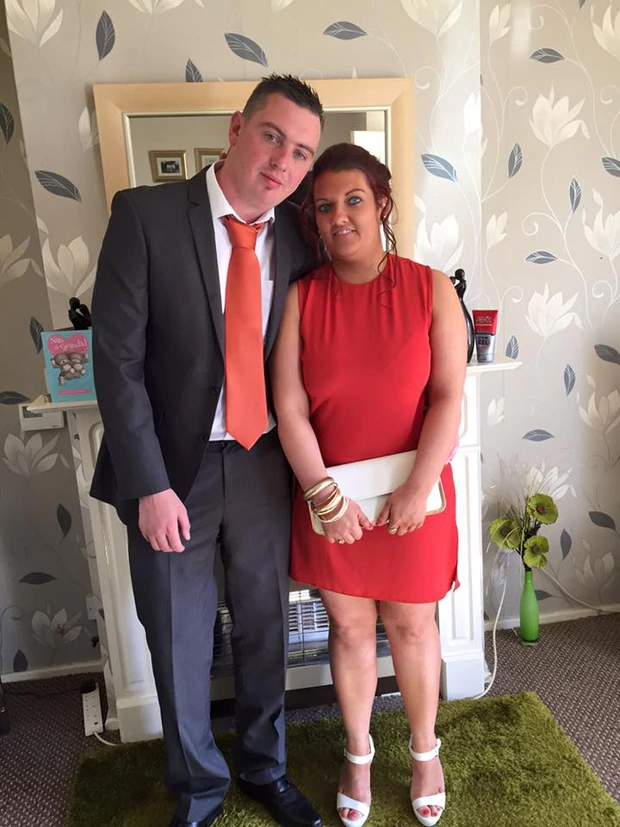 The couple were believed to be having a £5,000 ($NZD9085) wedding in their hometown of Cleator Moor. Photo / Facebook
"They offered us £150 return so we said 'f*** it, we're off to Magaluf'. To be honest we haven't even booked a flight back.
"We're just drinking loads all day today. Chris is the nicest person in the world, I just can't believe it's happened to him.
"People back home are absolutely devastated. We're just trying to make the best out of a bad situation. We're devastated like."
Distraught Mr Mahone, who works at the Sellafield nuclear plant, posted an emotional message on Facebook in which he apologised to his friends.
He wrote: "Words cannot describe the pain and feelings that are playing with my head today.
"I totally want to apologise to all my fantastic mates that were gonna celebrate what was supposed to be my stag do.
"I can't apologise enough. I'm sorry boys I really am."
The couple were believed to be planning a £5,000 wedding in their hometown of Cleator Moor.
One of Mr Mahone's friends, who has gone on the trip to Magaluf, told MailOnline: "We had the stag do planned for a year now. We were meant to be going on Thursday 7th September.
"We all met up in our local club at 10pm and we were on the drink before getting the bus at midnight.
"We got within 15 minutes of Leeds-Bradford airport then the best man came to the back and said 'listen lads, there's no holiday'.
"We were so shocked, we couldn't believe it was real. There was no evidence of us booking and no space on the flight."
This article was first published on Daily Mail and is republished here with permission.