'Bring It On' cast and creators reunite to celebrate the movie's 20th anniversary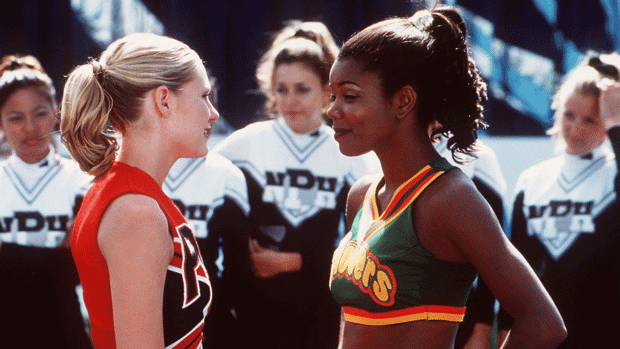 It's one of our favourite high school rom-coms and today Bring It On turns 20 years old!
Ok, who else suddenly feels very old?
The creators of the hilarious 2000 flick, director Peyton Reed and writer Jessica Bendinger reunited with stars Kirsten Dunst, who played the Torrance Shipman - the leader of the cheerleading squad from Rancho Carne High School - and Gabrielle Union - who played the leader of the East Compton Clovers squad, Isis - via zoom to reminisce over the cheerleader movie.
Watch their full in-depth chat below:
Jesse Bradford, who played the love interest of the film also took to Instagram sharing a photo him with Kirsten, Gabrielle and Eliza Dushku from their 15-year reunion.
"15 turned into 20 pretty quick," he wrote next to the photo.
"Damn so fast," Gabrielle added in the comments.
Elsewhere, Clare Kramer and Nicole Bilderback, who played mean girl cheerleaders Courtney and Whitney, talked about some of the movie's most iconic scenes and lines with PageSix.
BRB going to go rewatch Bring It On!