British man sparks outrage after claiming the way we eat fish and chips is wrong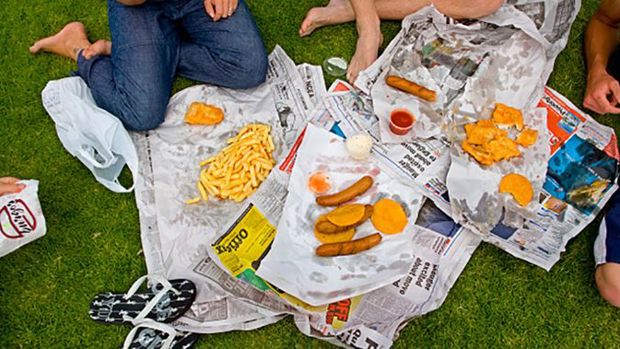 Us Kiwis love our fish and chips!
Absolutely nothing beats tucking into freshly cooked, piping hot fish and chips, smothered in salt and wrapped in brown paper.
So considering we've been eating them for decades, it's safe to say we're pretty knowledgeable about how to eat the tasty takeout.
However, just this week, a man in the UK has claimed that we've been eating fish and chips wrong this entire time.
According to the unnamed man, we're supposed to eat the fish WITHOUT the batter.
That's right, apparently, the batter is not for eating, but for "protecting" the fish.
Writing on Twitter following a columnist's review of a fish and chips shop in the UK, the man asked: "You. Eat. The. Batter?"
"The batter is there to protect the fish during frying, you peel it off, throw it away, then eat the fish!
"If you bake a fish (or indeed a vegetable) in a salt crust, do you eat that too?"
The post has been liked nearly 25,000 times with thousands of people weighing in on the man's statement.
"It's so bonkers and wrong it makes me wonder if he's actually right and we've all, everyone, been doing it wrong," one person asked.
"This person has been hurt by someone. Badly," said another.
"That's just … it's just … I don't actually know what that is. This country is finished. We can't even eat fish and chips properly anymore," a third commented.
But we have to disagree.
We all know there is one way to eat fish and chips ... and that is WITH the batter!