Buckingham Palace launches investigation into bullying claims against Meghan Markle
Buckingham Palace says they are "very concerned" about bullying claims made against Duchess Meghan by former staff.
A former member of staff of the Duchess of Sussex has accused the actress of "bullying" them during their time working under her and now Buckingham Palace have vowed to "look into the circumstances" presented in the recent article.
In a statement, they said: "We are clearly very concerned about allegations in The Times following claims made by former staff of The Duke and Duchess of Sussex. Accordingly our HR team will look into the circumstances outlined in the article. The Royal Household has had a Dignity at Work policy in place for a number of years and does not and will not tolerate bullying or harassment in the workplace."
Duchess Meghan has denied the allegations, admitting she was "saddened" by the claims and what she dubbed the "latest attack on her character".
A spokesperson for her and her husband Prince Harry - who stepped down from royal life last year - said Meghan was "saddened by this latest attack on her character, particularly as someone who has been the target of bullying herself and is deeply committed to supporting those who have experienced pain and trauma".
It comes after Harry admitted he worried about "history repeating itself".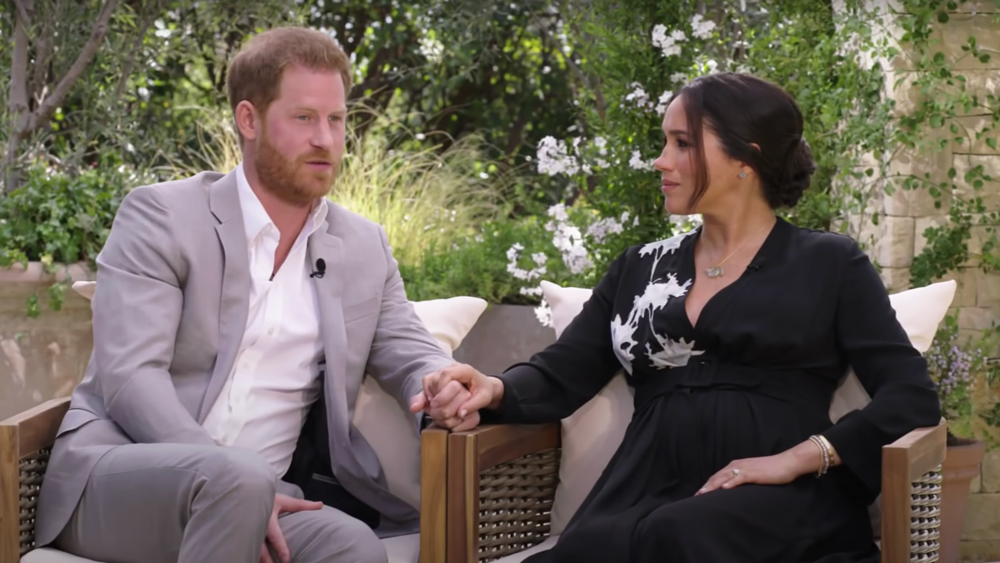 The 36-year-old prince seemingly referenced his late mother Princess Diana - who died in a Paris car crash in 1997 at the age of 36 - as he discussed how thankful he is to have Meghan by his side during some "unbelievably tough" times and admitted he "can't begin to imagine" how difficult things were for his parent, who gave up the Her Royal Highness title after divorcing Prince Charles in 1996.
He said: "My biggest concern was history repeating itself. For me, I'm just really relieved and happy to be sitting here, talking to you with my wife by my side ... Because I can't begin to imagine what it must have been like for her going through this process by herself all those years ago because it has been unbelievably tough for the two of us but at least we had each other."
- Bang! Showbiz