BurgerFuel has just unveil an all-new plant-based burger and it looks absolutely delicious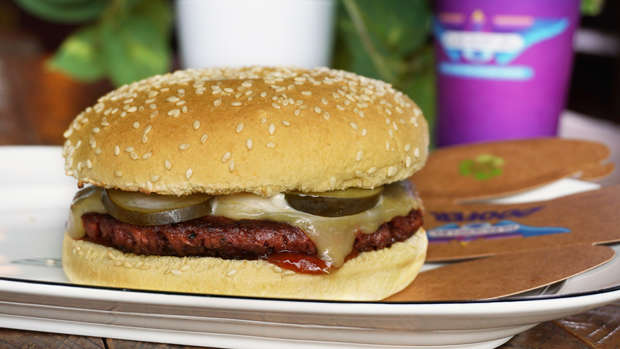 Every day there seems to be a new plant-based food option popping up at our fast food faves – and we love it.
Now BurgerFuel has teamed up with Alternative Meat Co. to unveil their brand new veggo-friendly burger and it actually looks so delicious.
Dubbed the 'Alternative Muscle' burger – a twist on BurgerFuel's American Muscle burger - the meal switches out a regular beef paddy for a 100 per cent plant-based Alternative Meat Co. patter – which looks and tastes just like real meat.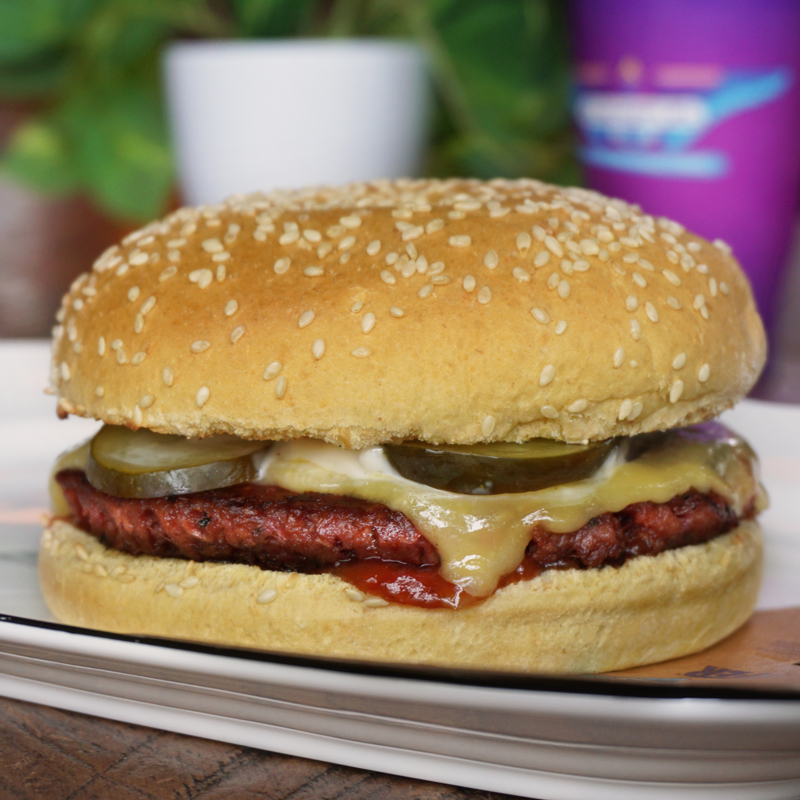 Also in the tasty looking morsel is melted cheddar, tangy pickles, Dijon mustard, tomato relish and BurgerFuel's famous aioli. Delish!
While the plant-based burger is targeted more at omnivores, flexitarians and vegetarians, people who prefer a vegan meal won't miss out. For an extra cost, the burger can be made completely vegan, using a special grill to cook the patty, which is otherwise prepared alongside other meats.
The Alternative Muscle hits BurgerFuel joints around the country today (November 5), but are only around for a limited time only, so make sure you don't miss out!