Cadbury's brand new Pineapple Lump chocolate block is out tomorrow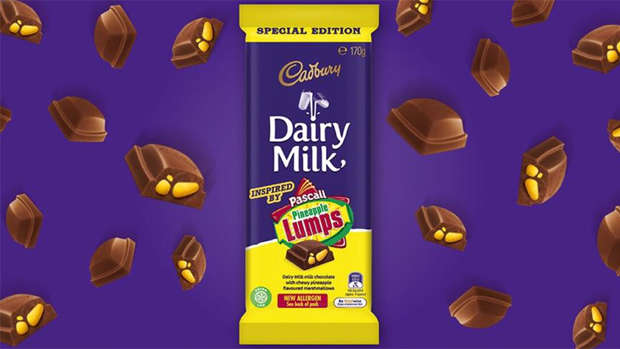 Rumours swirled earlier this week that Cadbury could be teaming up with Pascall to create something truly delicious ...
A Pineapple Lumps CHOCOLATE BLOCK!
Well, it turns out the rumours are completely true and you don't have to wait long to get your hands on it.
Cadbury is releasing the special edition creation from TOMORROW (September 16).
How exciting is that?!
The block will apparently include pieces of pineapple flavoured marshmallow, embedded into the classic Cadbury Dairy Milk chocolate.
"We are so excited to provide New Zealand with a new way to enjoy these two much-loved Kiwi favourites," Will Papesch said on behalf of Cadbury New Zealand. "Both Pineapple Lumps and Cadbury Dairy Milk are such classic icons, it's great to be able to create a way to enjoy and share them in a new, delicious treat."
Make sure you get in quick to try some as these tasty morsels will only be available across New Zealand while supplies last.