Can you spot this puppy who loves to play hide and seek?
Publish Date

Wednesday, 26 April 2017, 11:23AM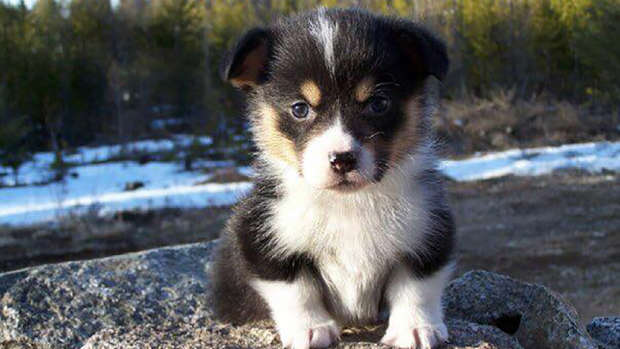 Forget Wally, trying to find Franklin the multi-coloured corgi is way more fun.
Franklin is an eight-year-old corgi, whose owner Melissa Looney describes as "part mud monster and part corgi".
"He's very athletic and loves to play... His favourite activities are hiking and camping. He also loves to play fetch and swim and get dirty."
One day, this fun-loving pooch decided he didn't want to go home, instead, sneaking off and hiding behind a nearby pole.
It soon became a game as Franklin took to hiding on their daily walks and Looney began photographing her hidden hound and sending the snaps to her friends.
Eventually, Looney created a Facebook page where she shares her pictures.
Four years on they have more than 12,000 followers and are still enjoying the game.
Looney told The Dodo that "it has gotten more complex, so I often do show him where to hide now, but he fully understands the game and never misses an opportunity to peek around a tree or out from under a bush."
In fact, she says, he even "waits until he hears the camera click!"
Franklin is now quite the expert as you can see ... or can you?
Seriously where is he!?
This corgi knows how to camouflage.

Tip: Look for his ears.
If you want to keep up with Franklin's adventures and him too then follow their Facebook page.