Caramilk now comes in ice cream form and it is available in New Zealand!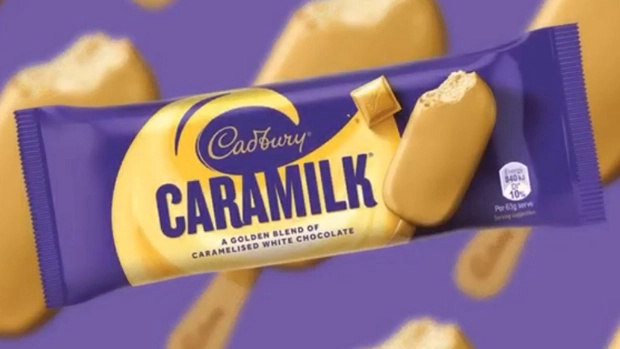 Calling all Caramilk lovers! We have your favourite new treat!
Introducing Cadbury Caramilk Ice Cream.
Yes, you read that right, Caramilk Ice Cream sticks now exist!!
And the best news is that the scrumptious treat - made with a thick coating of real Caramilk caramelised white chocolate and a smooth vanilla dairy dessert centre - will be hitting freezers across the country next week.

"After huge demand from all corners of the country, we are thrilled to confirm that Kiwis can now enjoy New Zealand's original caramelised white chocolate in frozen dairy dessert form," says Joanne Raven, Mondelēz Licensing and Cobranding Manager ANZ.
Cadbury Caramilk single sticks will be available at all leading dairies, petrol stations and convenience stores from Monday 9 May for $4.00.
While multipacks (four single sticks) will hit all supermarkets from Monday 30 May for $9.49.
The news comes after it was Caramilk Mousse cake was also announced.

The new team-up from Sara Lee and Cadbury - includes real Caramilk chocolate, delivering its unique and celebrated blend of caramelised white chocolate in an elevated, creamy mousse cake. 
BRB just running down to the supermarket as fast as possible!