Christchurch mosque attack sentencing: 'Monster' will never be released from jail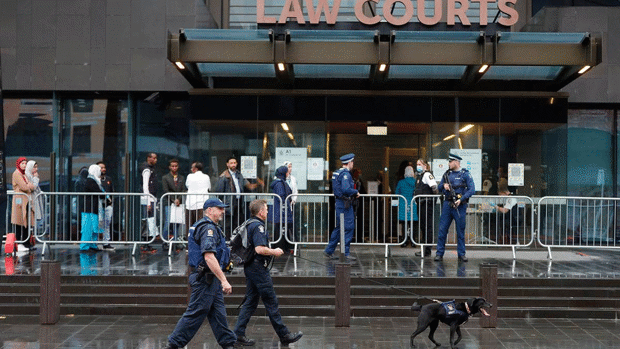 He is a terrorist, an inhumane and wicked mass killer – a "monster" and "undoubtedly" New Zealand's "worst murderer".
And now the shooter will never be released from prison, spending the rest of his life behind bars without any possibility of parole.
He has today been sentenced to life imprisonment without parole – meaning he will never, ever be freed.
It is the first time in New Zealand history this sentence has been imposed.
On March 15 2019 the 29-year-old Australian stormed two Christchurch mosques during Friday prayer and opened fire on men, women and children worshipping.
As a result of his attack 51 people died and 40 were wounded.
He initially pleaded not guilty to his offending but later changed his mind and admitted 51 charges of murder, 40 counts of attempted murder and one of engaging in a terrorist act laid under the Terrorism Suppression Act 2002.
Sentencing for the mass murderer started on Monday in the High Court at Christchurch before Justice Cameron Mander.
Key points from today's sentencing include:
-The Crown pushed for life without parole for "clearly New Zealand's worst murderer".
-Tarrant did not oppose being locked up for life.
-He claimed in a pre-sentence report that he was not racist or xenophobic.
-He said his political and social views at the time weren't real, saying he felt ostracised and had wanted to damage society.
-But he accepted it was without doubt a terror attack.
-The Crown said it was clearly ideologically driven, saying Tarrant was a dangerous narcissist who warranted a life without parole.
This article was first published on the NZ Herald and is republished here with permission.