Classic Kiwi lollies Snifters make a return with new chocolate block twist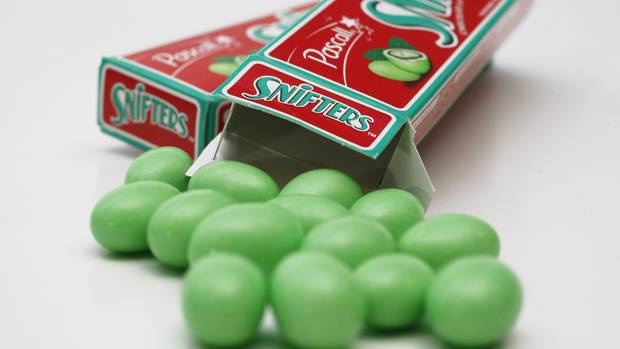 Last year we got to enjoy one of our favourite classic Kiwi snacks once again after Pascalls brought back a limited-edition Snifters Lumps.
Snifters Lumps were a combination of the mint flavour of Snifters lollies with the chewy, chocolate-coated goodness of the Pineapple Lump.
Well now, thanks to a new collaboration with Cadbury we can enjoy the chewy treat in the form of a dairy milk chocolate block.

The block combines pieces of mint-flavoured marshmallow, and while it doesn't contain the same crunch of an original Snifter, it is delicious nonetheless.
The original Sniffers have not been produced since 2009 due to a lack of consumer demand. We still dream that they'll make a comeback someday ...
The Hits, additional reporting by the NZ Herald.