Coco Pops flavoured version of classic Cookie Crumble ice cream is here and it's delicious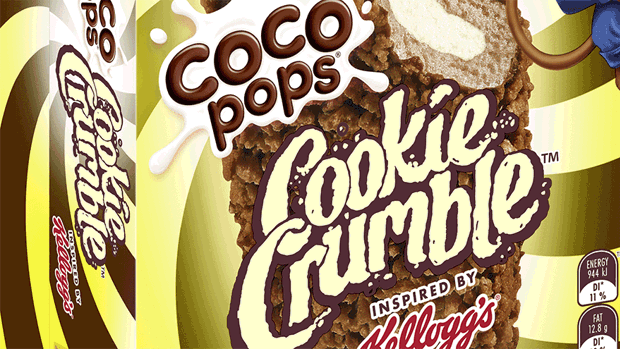 We all know Coco Pops are a milkshake only crunchy. Well, now they've taken on a new form.
Introducing … the brand new Cookie Crumble Coco Pops ice cream!
The delicious dessert sees a mashup of the classic Streets' Cookie Crumple ice cream pop with everyone's favourite childhood cereal to create something truly scrumptious.
The ice cream features chocolatey cereal flavoured ice cream coated in tasty Coco Pops flavoured biscuit crumbs.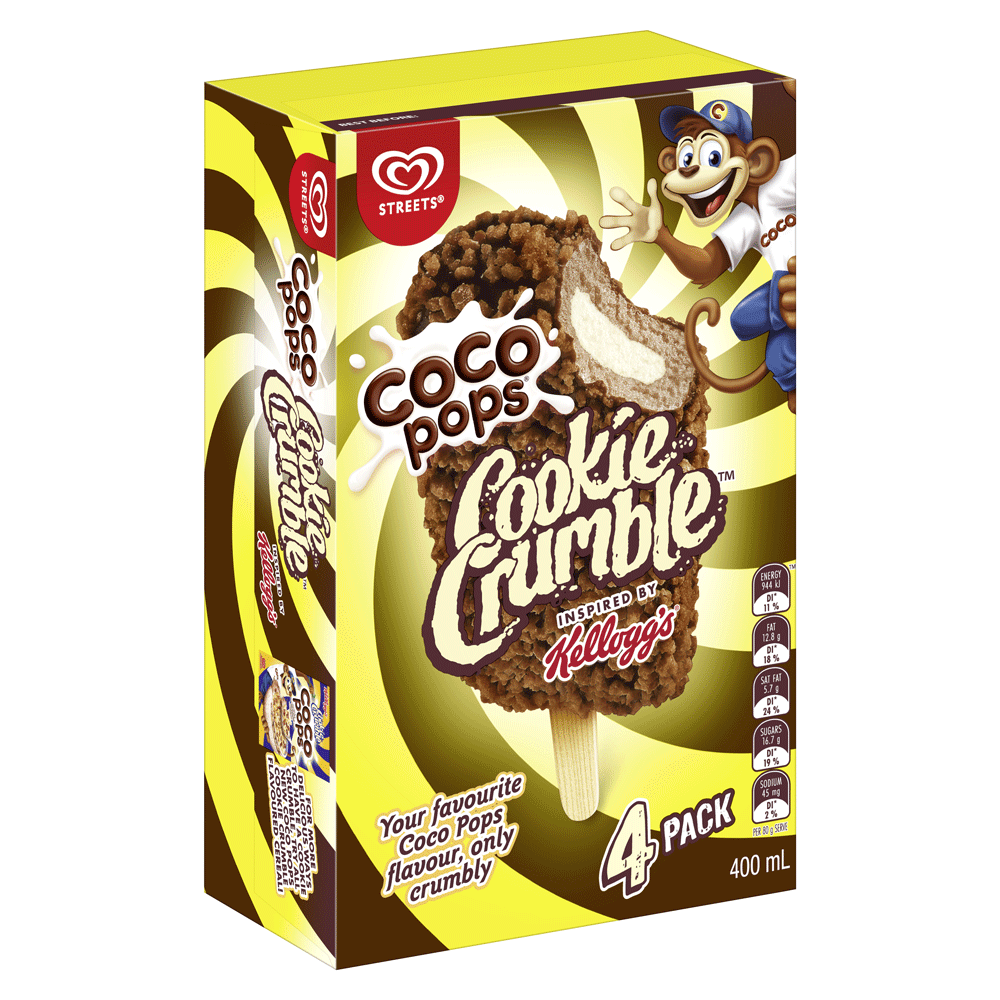 Um, yum!
"We're ecstatic to have the two cultural icons of Kellogg's Coco Pops and Street's Cookie Crumble come together for the first time. We can't wait for Kiwis to get their first taste of the chocolatey collab," says Dan Bitti, Kellogg's Senior Marketing Lead.
Cookie Crumble Coco Pops ice creams come in a handy box of four so you can share them with your friends and family.
But that's not all – you can also get a Cookie Crumble flavoured box of Coco Pops cereal too – bringing the classic golden-toffee vanilla to your breakfast bowl.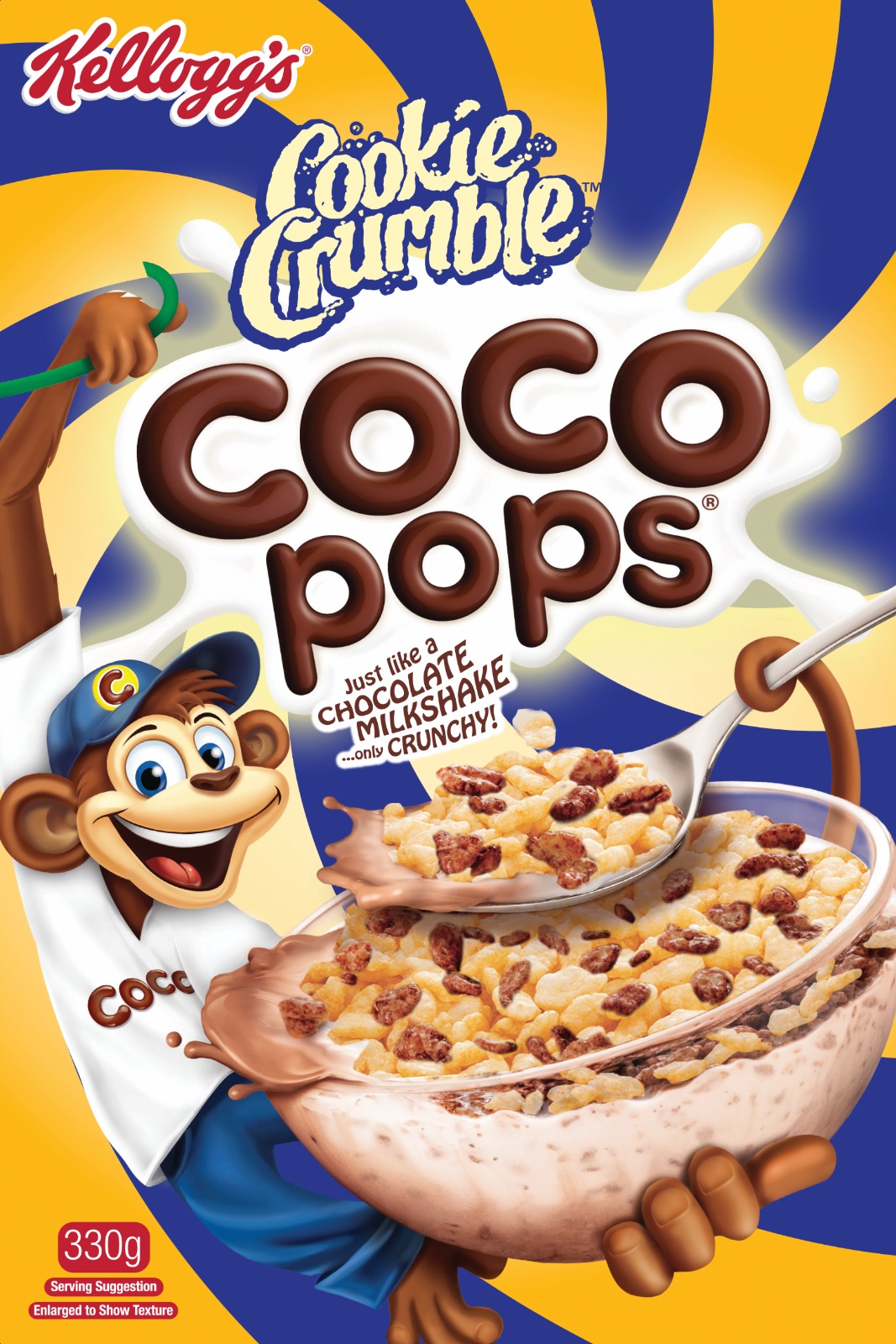 What's more, is that we don't have to wait to try them as the frozen treat hits supermarkets around New Zealand today.
BRB just popping down to the supermarket!