Coronavirus: Your questions answered about the Covid-19 lockdown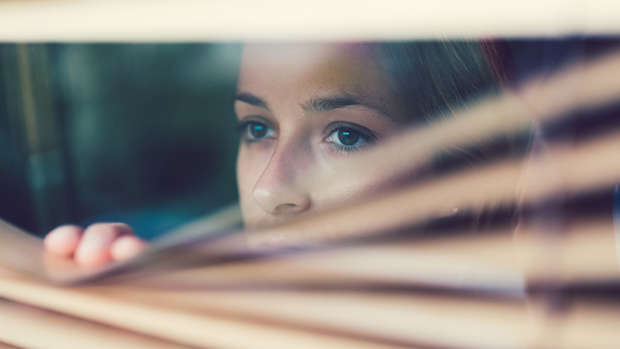 The country is set to go into lockdown for four weeks beginning midnight tomorrow. What does that mean? We've got the answers to your questions.
Prime Minister Jacinda Ardern lifted the country's emergency alert level to 3 yesterday, with forewarning of it moving to level 4, effective midnight Wednesday.
The latest information on cases is that there are 40 new cases of COVID-19. There were 155 cases of confirmed and probable cases, and Director-General of Health Dr Ashley Bloomfield said the daily tally would now include probable cases. There are also three new cases.
The probable cases had returned a negative result, but their history and symptoms showed they had Covid-19, and they were treated the same as if they had returned a positive result.
Six cases were in hospital, and they were all stable, and none of them required ICU treatment.
Bloomfield said there was a community transmission case in Orewa, who had been on a tour to Milford and presumably came into contact with an overseas traveller.
Both he and his partner had tested positive, Bloomfield said.
Meanwhile, 12 patients had recovered.
As the country goes into lockdown, people are still uncertain. Many have come to the NZ Herald with questions. Here, we start to answer them. See the answers to frequently asked questions below the live blog.
What will remain open during the lockdown?
As Ardern is continuing to stress that supermarkets, service stations, pharmacies, court staff, banks, GPs, couriers, waste removal and internet services will remain open as they're deemed an 'essential service' to keep the country running.
Accommodation providers, building and construction related to essential services, businesses involved in the supply, delivery, distribution and sale of food, beverages and other key consumer goods (but not take-away shops), healthcare providers including hospitals, mortuaries, food and beverage production - including fruit picking - vets, researchers involved in Covid-19 related response, taxis and rideshares and welfare services.
Public transport will only be open to those working in essential services, for medical reasons, or to move essential goods – including ferry services between the North and South Island.
However, services such as hairdressing will be closed as it is not classed as 'essential'.
Photo / Getty Images
Can I go for a walk during the lockdown?
While the Prime Minister is reminding people they can go and get fresh air at a local park, and throw a ball around with the kids, she is urging people not to go near any playground equipment.
The Department of Conservation has shut all of its visitor centres and cancelled all hut and campsite bookings. It includes all Great Walks bookings for the rest of the season up to 30 June 2020. People will get a full refund.
It also includes the closing of popular tourist spots including Cape Reinga.
It is currently advising day trips only, but the Herald has asked DoC whether all of its treks and walks will be closed.
What will happen if I flout the lockdown?
There will be both a military and police presence during the four-week lockdown, ensuring people adhere to the Government's conditions. They would be there to enforce but Ardern hoped the public wouldn't be scared by their presence.
What about my rent or mortgage payments?
Finance Minister Grant Robertson has been talking to banks to ensure that nobody will lose their home due to the Covid-19 outbreak.
The relief on mortgage holders would have a flow-on effect to the approximate 1.5 million renters around the country.
Robertson yesterday announced a "freeze" on both rent increases and no-cause terminations of rental agreements "during this difficult time".
Will the four-week lockdown fix the coronavirus outbreak?
Ardern told media today the number of cases will get worse in the next fortnight before it gets better.
Can I isolate myself in a campervan and drive around the country during lockdown?
No. The NZ Motor Campervan Association today announced that in light of the imminent level 4 alert, it is closing all of its parks.
Those currently in an NZMCA park are being urged to make their way home and states there are "no exceptions".

Auckland Council has also announced all their campgrounds are closing while Environment Canterbury has confirmed it will also close NZMCA campgrounds within 48 hours.
What if I'm still stuck overseas and trying to get home?
Ardern today told TVNZ that there would a further announcement to help stranded Kiwis get home.
"I'm not done with our borders yet," she said.
Is there anywhere in New Zealand without any Covid-19 cases?
Yes. Ardern told The AM Show neither the West Coast or East Coast had so far reported any cases. She noted both areas were quite isolated.
Has anyone died of Covid-19 yet in New Zealand?
No. Of the 102 cases only five are currently in hospital but none require intensive care treatment.
However, officials had doubled the country's capacity in its intensive and high dependency units to 500 beds.
People are swamping supermarkets - how much have they spent?
Good question. Paymark figures released today show spending at food and liquor stores, including supermarkets, skyrocketed compared to the same Monday last year.
Spending was up 157 per cent, reaching $111 million.
That was nearly as high as Christmas Eve shoppers in 2019 when $117 million was spent.
Pharmacy spending was up 122 per cent yesterday on the year before, however accommodation providers and restaurants, cafes and bars were not fearing as well, going down 59 per cent and 44 per cent respectively.
For the week ending Sunday, total spending through Paymark was $1.3 billion, up 7.5 per cent. The biggest percentages again coming from food and liquor shops (+51.8 per cent) and pharmacies (+81.0 per cent).
Visit covid19.govt.nz for more information about Covid-19.
This article was first published on NZ Herald and is republished here with permission.