Countdown is now selling cheeseburger spring rolls and they look delicious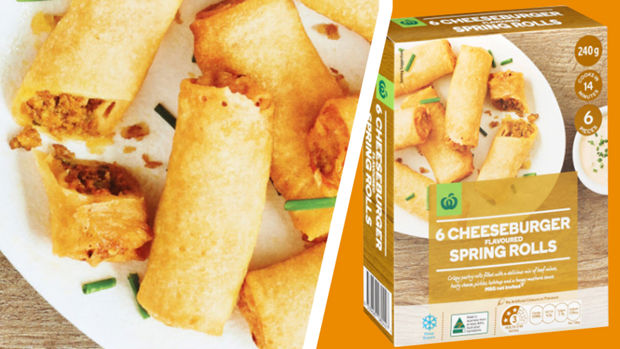 An unexpected combination of two of our favourite foods has been created to form the ultimate snack.
Believe it or not, cheeseburger spring rolls are now a thing and they are out now!
Countdown has released a brand new line of crispy spring roll pastry filled with beef mince, cheese, pickles, ketchup and finished off with a tangy mustard sauce. It is literally the essence of a cheeseburger inside spring rolls!
And don't worry if you are vegetarian, because there is something for you too!
The new range also includes bolognese arancini, jalapeno cheese croquettes, polenta and parmesan bites, pumpkin and harissa bites.
But it doesn't stop there … the supermarket chain have also created vegetable cocktail spring rolls and a mixed Indian snack selection of veggie samosas, veggie pakoras and onion bhajis.
The full range - including the cheeseburger spring rolls - is available now in the freezer section for $5.50 per pack.
We can't wait to try them all out!