Couple married for 17 years share nine lessons for a successful marriage and we love it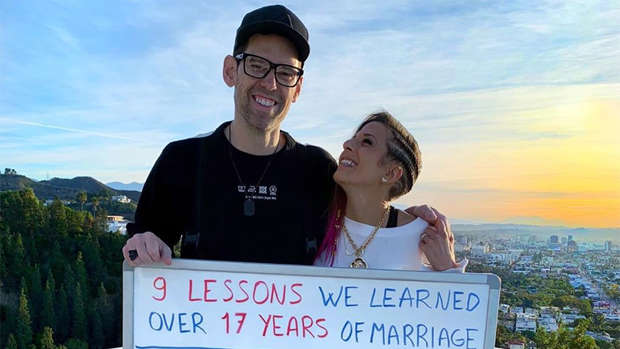 Everyone is always searching for the secret to success, especially when it comes to relationships and marriage.
Well, one couple has gone viral for their sweet list of nine lessons they've found for making their marriage great.
Lisa Bilyeu and her husband Tom – who have been married for 17 years – took to Instagram to share the list of nine vital things to do in your marriage to keep it strong.
"There are so many lessons we have learnt in our 17 years of marriage," Lisa wrote alongside the snap, explaining that these nine were just some of many.
The list reads:
Have sex often.
Communicate obsessively
Lift each other up.
Be honest – especially when it's hard.
Be a good leader and a good follower.
Forgive mistakes fast.
Hold each other to a high-a** standard.
Want the other person to win.
Make your marriage your highest priority.
Fans of the post were quick to thank the couple for their "wise words".
"So amazing!!! Thank you for sharing this!" one follower said.
"So true!!! Very wise words," another agreed.
"I love this and how you're looking at him," another fan wrote.