Cruel new calculator reveals how much sleep you've lost since having a baby
Publish Date

Sunday, 5 August 2018, 10:16AM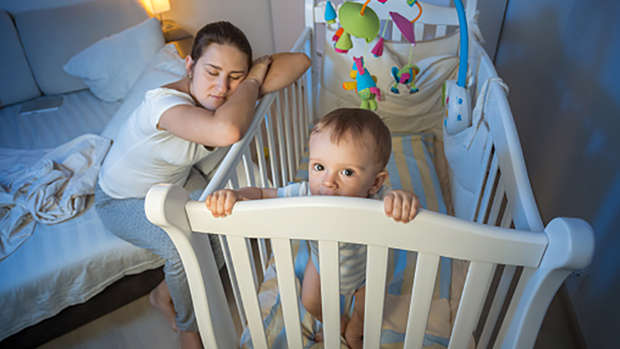 It's hardly a surprising fact that becoming a parent = lack of sleep.
But have you ever wondered just how much shut-eye you're losing?
Well wonder no more...
The fascinating calculator can also reveal how many nappies you've changed, how many bedtime stories you've read and how many lullabies you've sung.
So how do they calculate it?
'Research was carried out to determine how much sleep new parents lost per night during the first 12 months, up to 18 months, 24 months and then past that,' a spokesperson for hillarys.co.uk said.
READ MORE:
• A new father has been called 'paedophile' over this photo ...
• Woman reveals her relatives think she's too OLD to start a family with her husband - she's 34!
'The averages are then used, whilst also taking into account multiple children, to give parents a rough idea of how much sleep they've lost since becoming a parent.'
You may be shocked to learn that on average parents lose 5.1 hours of sleep a night in the first 12 months, 4 hours per night 12months-18months, and 3.45 hours per night 18-24months.
You'll also change 12 nappies a day in the first 3 months, 8 a day from 3-18 months, and 5 a day from 18-24 months.
Give yourself a pat on the back parents, because that's a lot of time, energy and love you put into your bundle of joy!