Dad finds heartbreaking letter in his daughter's second-hand car written by its previous owner
Publish Date

Thursday, 9 February 2017, 10:22AM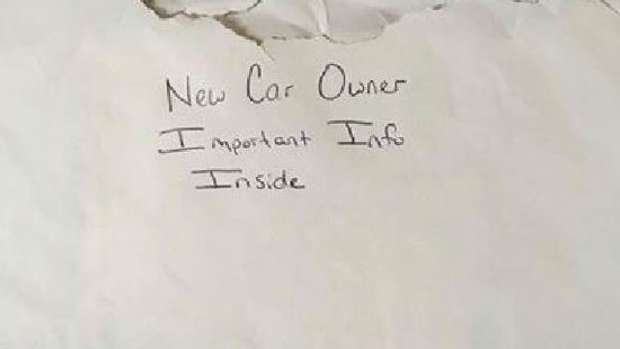 When you purchase something second-hand, it always comes with a history.
But the backstory behind this car is truly heartbreaking.
Kevin Duke was tinkering around with the used vehicle he had bought for his daughter Jada, when he found an envelope tucked inside the glove box.
The letter, written by the vehicle's previous owner later identified as Sabrina Archey, moved Duke to tears.
So touched by what he read Duke took to Facebook group 'Love What Matters' to post an image of the letter.
After the Facebook post went viral Archey came forward and said she was touched by how her story has been received.
She wrote, "I can't say it enough, how amazing Kevin truly is. He did not have to let me know that he found my letter. He didn't have to share our story here. He was touched very deeply, as most of u have been, and felt like he needed to share my letter for the message that it was meant to convey. Please don't be upset with him for having Sylvia. I know in my bones that if he was able to give me the car that he would in an instant. It's not easy to buy a car. He just got lucky and got this one."

Sabrina pictured with her daughter Jensyn and mother Wilma.
She also urged everyone to not take their loved one's for granted.
"Give your babies extra loving, call your mum and go visit your grandparents if u still have them", she wrote.
If you'd like to donate to help Sabrina buy Sylvia and also make sure Jada has a car, you can do so here.