Dad makes transforming dresses for daughter that turn her into different Disney princesses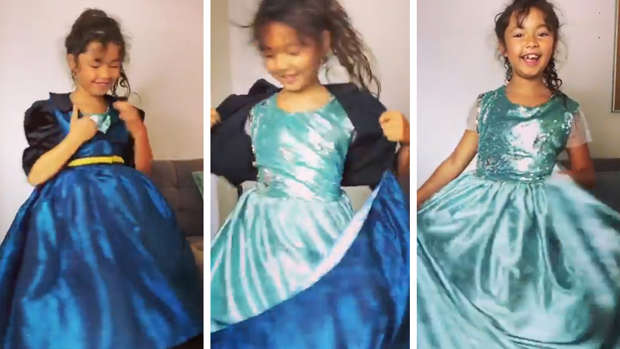 How cute is it when a Dad absolutely dotes on his daughter?
Well, one dad Nephi Garcia – who goes by Designer Daddy on Instagram – has taken his love of costume design to create the most stunning transforming dresses for his little girl, Lili.
Inspired by the looks of different Disney princesses, Nephi's quick-change gowns are absolutely beautiful!
Check out some of his creations:
Cinderella
Frozen (Elsa)
Beauty and the Beast
Princess and the Frog
Frozen (Anna)
Moana
Sleeping Beauty
Aladdin
Toy Story
Snow White
Star Wars
These may be one of the sweetest things we've ever seen!