Dad pens brilliant letter from the tooth fairy to son who refuses to brush his teeth
Publish Date

Thursday, 14 September 2017, 10:30AM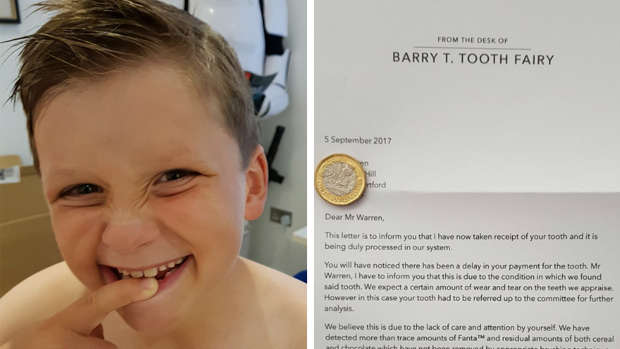 Any parent will tell you that enforcing cleanliness and dental hygiene can be quite the task when it comes to little ones.
However, one father came up with an ingenious way to encourage his wayward son into more regular brushing, according to the Daily Mail. 
Henry Warren, a father-of-three living in London, became frustrated at his son's haphazard approach to teeth cleaning and so devised a plan with the help of the tooth fairy.
When the youngster next lost one of his milk teeth, he placed it under his pillow as he would any other, however, he did not receive a visit from the tooth fairy that night.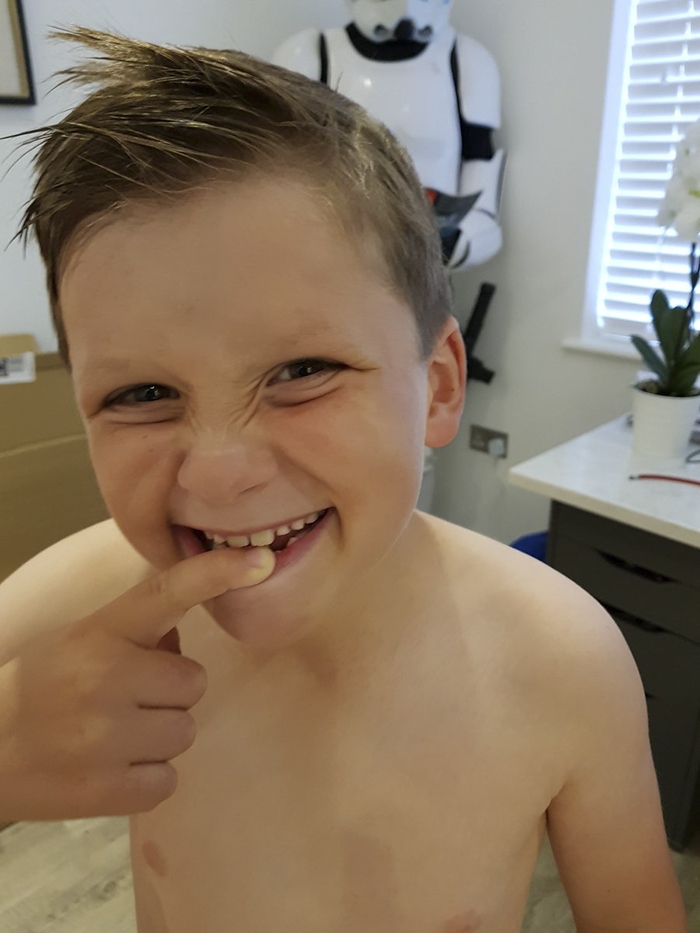 Photo / Twitter
Instead, Henry, posing as Barry T. Tooth Fairy, "delayed" the payment and when he finally delivered the pound coin in exchange for the tooth he also left a letter.
The formal note addressed to Henry's son explained that there had been a delay in the payment due to the sub-standard quality of the tooth.
It reads: "We expect a certain amount of wear and tear on the teeth we appraise. However, in this case, your tooth had to be referred up to the committee for further analysis.
"We believe this is due to the lack of care and attention by yourself. We have detected more than trace amounts of Fanta and residual amounts of both cereal and chocolate which have not been removed by appropriate brushing technique. 
"We recommend you review your practice here as a matter of urgency."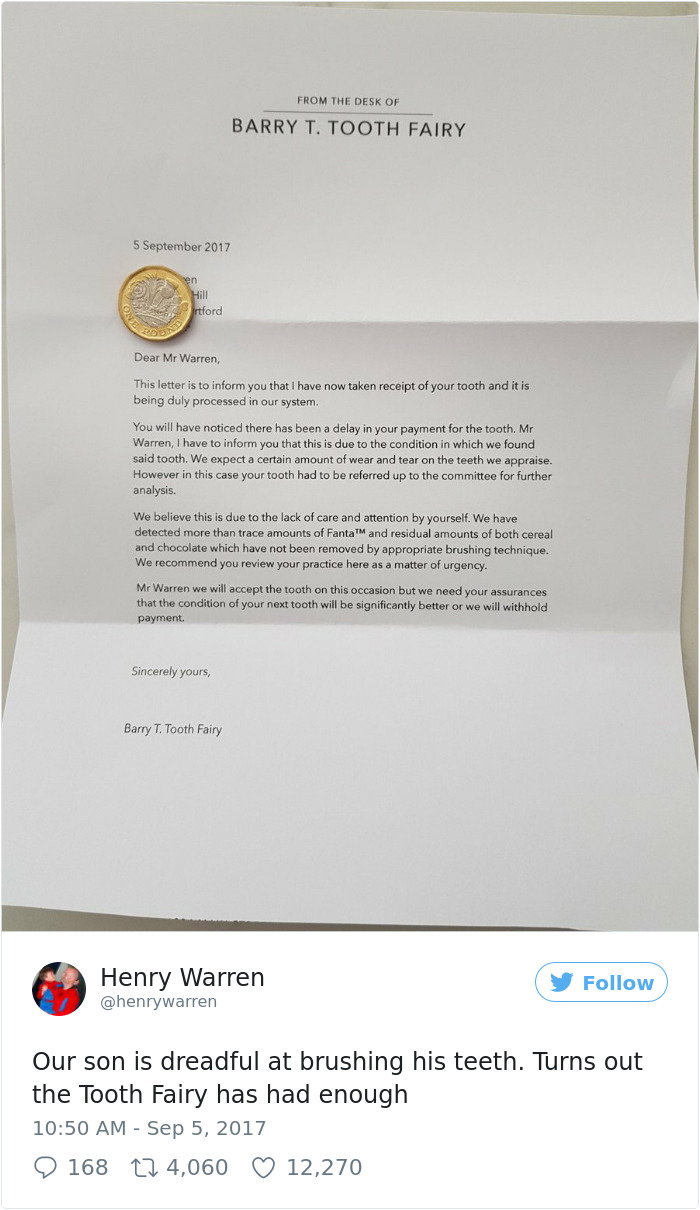 The letter continues: "Mr Warren we will accept the tooth on this occasion but we need your assurances that the condition of your next tooth will be significantly better or we will withhold payment."
After delivering the message Henry took to Twitter to share his "genius" idea with fellow parents.
Posting a photo of the letter, he tweeted: "Our son is dreadful at brushing his teeth. Turns out the Tooth Fairy has had enough."
The tweet has thus far amassed more than 5,000 likes and 2,000 retweets as fellow parents applaud his efforts.
"Parenting level: expert," wrote one with another agreeing tweeting "Genius...I'm keeping this."
The father even received a pat on the back from dental hygiene company Colgate who tweeted: "A healthy smile is a happy smile! Many thanks to Barry T. Tooth Fairy for helping us keep smiles bright."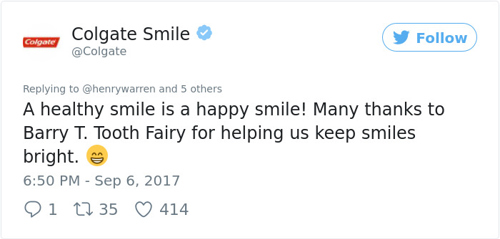 This article was first published on Daily Mail and is republished here with permission.