David Beckham's amazing treehouse plans
Publish Date

Sunday, 17 December 2017, 10:44AM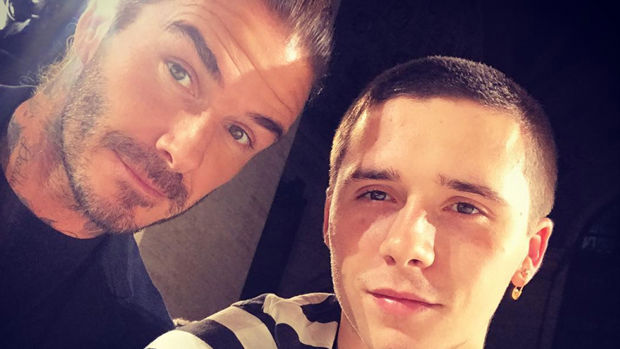 The showbiz couple bought their plush home in south central England
last year for £6.15million and have asked the council for planning
permission to erect a thatched treehouse in their garden for their
four children; Brooklyn, 18, Romeo, 15, Cruz, 12, and Harper, six, to
play in.
According to The Sun newspaper, the Design and Access statement given
to the council states: "The application is for a modest Tree House on
land that has planning permission for residential use. It is to be
constructed in reclaimed timber with a timber shingle roof and is
intended for use by the owners' children as a play area and as such
its use will be incidental to enjoyment of the main dwelling house."
The treehouse - which is being arranged by 'Chelsea Flower Show'
winning gardener and landscape designer Marcus Barnett - will be no
more than five metres high and will be made from timber.
The designer's landscape statement reads: "The treehouse will be no
more than 5m high, and built of reclaimed timber with thatched roof,
as used elsewhere on site. The structure will be constructed
independently of the tree, and as such provides no impact to its
growth or health. The building is of simple but high-quality design,
with a gabled form, 45 degree pitched roof, low eaves, and an outdoor
deck area. It is proposed that the roof be finished in timber
shingles. The walls are proposed to be clad in reclaimed timber, with
the same material used for the posts, deck, timber railings and
steps."
In the 12 months since they bought the six-bed, six-bathroom property,
the family have splashed out a large amount of money on renovations -
including an orchard, croquet lawn and natural swimming pond - on the
country plot to ensure it's the perfect home for them to raise their
children in.